Highly Experienced Wisconsin Eminent Domain Attorneys
Skilled Legal Representation for Landowners facing Condemnation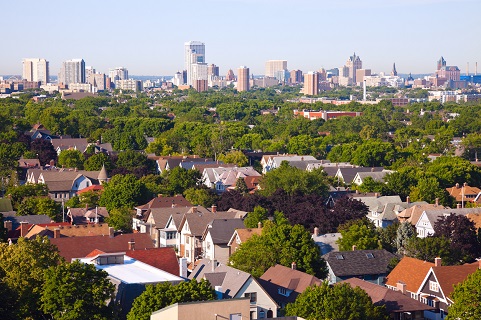 We'll protect your rights as a landowner at a state or federal level.
Has your property been condemned by the government under the power of eminent domain? Eminent domain and condemnation laws are highly complex, with most property owners unaware of their rights.
As a landowner, you may find yourself in a confusing "game" that you never foresaw and never asked to play. Unfortunately, most lawyers are unaware of the complexity involved in an eminent domain matter and often provide inadequate representation.
No matter the specifics of your eminent domain case, it is strongly suggested that you seek legal advice from an attorney experienced in this area of the law.
The eminent domain lawyers at Niebler Pyzyk have experience negotiating and litigating condemnation cases in Wisconsin, as well as across the U.S. at the federal court level. Early intervention by an attorney in eminent domain cases will help you fully understand what your options and rights are.
Contact
Eminent Domain Lawyers
Jump to:
Eminent Domain Definition
The right to own, use and exclude others from your property (regardless of its form as land, personal property or otherwise) is one of the most fundamental constitutional rights each of us as Americans are guaranteed by our State and Federal Constitutions. However, our government retains the power to take or otherwise interfere with this Constitutional right under its power of eminent domain.
The power of eminent domain allows the government to take private property for "public purposes" or for the "public good." When the government uses this power, it must pay for the rights it takes by providing "just compensation" to the property owner. We are experts in protecting the rights of property owners not only to obtain just compensation, but also in recognizing and defending many other questions that often arise during what is often a complex and exhausting process.
Common uses of property taken by eminent domain:
Public utilities (typically to install or expand oil and gas pipelines and high voltage transmission lines)
Highways and other public roads
Airports
Public safety
Government buildings (and other public facilities)
What is the Takings Clause?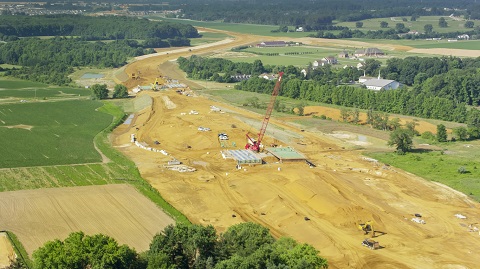 If your property has been seized by eminent domain, make sure you're being compensated fairly.
When the government takes privately-owned land in the name of the public good, they are required to compensate the owner for the fair market value of what has been taken. This law, known as the Takings Clause, is the final clause of the Fifth Amendment and is protected by both Constitutions of the State of Wisconsin and the United States.
When determining what qualifies as just compensation, many factors are taken into account. Some of these factors include:
The current and potential uses of the property
The property's present-day fair market value
The effects the taking will have on any land that remains after the project is complete
If the government fails to pay fair compensation, the landowner can bring the case to court. This process is more complicated than most landowners realize, and by the time they get legal representation, it's often too late.
Regulatory Taking
When a government entity restricts someone's ability to use their property via regulation, statute or other form of legislation, it is known as a regulatory taking. This kind of taking limits property owners' rights so severely, the regulation essentially takes the property (or use of the property) away from the owner.
Physical Taking vs. Regulatory Taking
While physical and regulatory takings may seem similar, the legal implications are vastly different.
Physical taking: A physical taking occurs when a government entity exercises the power of eminent domain to obtain complete or partial ownership of a property.
Regulatory taking: A regulatory taking is less obvious. It results from government regulations being placed on a piece of property. These regulations must have serious adverse effects on the property and its use. When a regulatory taking occurs, the landowner is entitled to make a claim against the condemning authority through what is known as an inverse condemnation.
Partial Taking vs. Total Taking
The US Supreme Court has identified two types of regulatory takings: partial takings and total takings.
Partial takings occur when use of the property is so severely restricted, the property's value decreases significantly. In a partial taking, the property owner still has some use of the property.
Total takings occur when restrictions or regulations take away all use for that property.
Regulatory takings (also known as constructive takings) are complex, and often require expert litigation in eminent domain law to succeed. Such takings also typically involve complicated civil process and confusing deadlines that must be met to preserve any right the landowner might have to recover compensation for the taking.
Inverse Condemnation
In most cases, when the government decides to exercise its power of eminent domain it takes affirmative action to acquire property using the procedures specified under state and sometimes federal law. However, in rare instances, instead of openly acquiring property, the government simply begins to occupy or utilize property for its own uses.
Where the government is using or occupying property without first openly acquiring it from the landowner, the landowner has a right to make a claim against the government for inverse condemnation. Typically, the use or occupation is obvious, but in some rare case it can remain undiscovered for long periods of time. Making a claim for inverse condemnation against a government entity is a difficult, often complicated legal process.
Protecting Your Wisconsin Property Rights
When and Why Should You Hire an Eminent Domain Attorney?
It's important to hire an attorney as soon as you've been told the government intends to condemn your property.
Eminent domain laws are notorious for their complexity.
Eminent domain laws vary depending on whether a State or local government entity or the Federal government is involved. A landowner's rights will vary where state eminent domain laws are applied versus situations where federal eminent domain laws control. It is crucial to know the difference between the rights afforded in each situation and the deadlines that need to be met.
In Wisconsin, under situations where the state law applies, it is possible to recover litigation fees from the government where the landowner has needs to litigate the question of just compensation and receives an outcome from a jury that meets certain criteria. The lawyers at Niebler Pyzyk have a long track record of successfully defending the rights of landowners to just compensation and recovering our clients' litigation costs when possible.
Can eminent domain be stopped?
Because our Constitution also protects the government's power of eminent domain, it is almost always a process that cannot be stopped. Of course there are always those rare instances where the government has wrongly executed or abused its power of eminent domain and we have the experience to recognize and defend these types of cases.
Understanding the Rights of Landowners under Eminent Domain Law
In the vast majority of cases if your property has become the subject of eminent domain, you will lose it. When that happens, protecting your right to receive adequate and full "just compensation" requires the appropriate legal help to ensure the government pays what you are constitutionally entitled to. Hiring the legal professionals at Niebler, Pyzyk, Carrig, Jelenchick & Hanley, LLP is the best way to guard this right.
Contact
Eminent Domain Lawyers
Determining Just Compensation in Wisconsin Eminent Domain Cases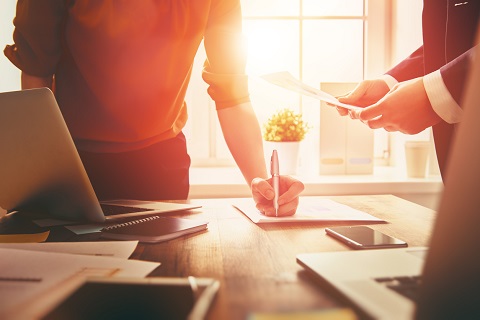 Before you sign, make sure you're REALLY getting just compensation.
If your land is condemned by the government under eminent domain, you are entitled to just compensation. In Wisconsin, in order to be justly compensated property owners must be given a full and perfect equivalent in money for the property taken. This means that property owners are to be placed in as good a position monetarily as he/she would have been if the property had not been taken.
As the property owner, you may feel the proposed compensation is not fair in comparison to your loss. You may also not know that where the condemning authority only takes part of your property, you are likely entitled to damages associated with the effects this partial taking has on the value of the property you are left with. This is called "severance" and without appropriate legal help, you may not recognize this loss and could mistakenly waive the "severance" compensation you are entitled to.
There are other special circumstances that may trigger a right to additional compensation. For example, if the property being taken affects or eliminates the access to your property, you must be compensated for the effects the loss of access has on your ability to use the property that you retain after the project is complete. The construction activities from the project itself may also have an effect on your ability to use the property you retain if the project creates inconveniences like noise, dirt or the loss of access or the need to use alternative routes to gain access to your property.
Relocation Reimbursement
In eminent domain cases, the government is required to provide just compensation. In cases where the property owner will be displaced, the property owner is entitled to reimbursement for out-of-pocket relocation expenses. The condemnor must inform the property owner of this right at the time the taking occurs, but unfortunately, many landowners arenot fully aware of their rights, and may lose money they are entitled to if they do not understand these rights and how to take full advantage of them.
On a federal and Wisconsin-state level, businesses and individuals are entitled to reimbursement for relocation expenses where their home or business will be displaced or relocated as a result of the taking. An experienced eminent domain attorney will help you understand your rights and help you fully claim the compensation you are entitled to.
Types of Relocation Expenses in Eminent Domain Cases
Reimbursement of relocation expenses tends to vary on a state and case basis. In the vast majority of cases, one or all of these expenses are available for reimbursement:
Transportation. Moving a person or personal property from an acquired site to the replacement site.
Moving personal property. This includes the cost of packing, crating, unpacking and uncrating personal property.
Fixture & Equipment Relocation. Where a business is relocated, the disconnecting, dismantling, transporting, reassembling and reinstalling of machinery, appliances and other items the condemning party does not acquire. This includes reconnection to utilities.
Storage. The storing of personal property for up to 1 year after relocation.
Insurance premiums. The premium associated with the replacement value of lost or damaged property while in storage or transit to the replacement site.
Business permits. If the property claimed was a business, you may be entitled to receive compensation for the cost of obtaining a new business permit and your replacement location.
Reestablishment costs. For displaced businesses, reimbursement for the cost of reestablishment is available. Among other things, this includes modifications to the replacement property to suit the business' operations and the construction and installation of exterior signs.
Who can Receive Relocation Benefits?
Relocation benefits are only available to those to conform to the requirements of the Uniform Relocation Assistance Act, and those who fall under the category of "displaced person." Each state has supplemental laws and regulation on who is a candidate for relocation benefits. However, generally speaking, a displaced person isA person who must move from the original property due to eminent domain or condemnation.
What a displaced person is not:
A person who received notice of relocation eligibility, but was later informed they will not be displaced
A person who is unlawfully occupying the property
A person who received a notice of eviction prior to the initiation of negotiations for the property
A person who moved before the initiation of negotiations, unless determined otherwise
A person occupying the property for the express purpose of obtaining relocation benefits
Eminent Domain Lawyers for Relocation Compensation
If you're a property owner facing an eminent domain case, don't forgo the relocation reimbursement you may be entitled to. Our eminent domain lawyers will fight for the compensation you deserve. We understand the process, can guide you through filing and appeals, and help you stay on top of deadlines while you're busy moving.
Reimbursement for Attorney Fees under Eminent Domain
In Wisconsin, under certain circumstances, landowners are entitled to recover their litigation costs. These costs include the right to recover attorney's fees. We have been very successful in recovering our clients' litigation costs and make it a priority in every case we take to examine the likelihood we can recover litigation costs so that you know from the beginning what your costs may be.
Having an attorney on your side saves you from being intimidated by the condemner, signing an inequitable deal, missing a hidden deadline or potentially adding insult to injury by receiving less than what you are truly entitled to. If your property is the subject of eminent domain, we have the expertise, the reputation and the resources to develop and present your case and protect your constitutional right to just compensation.
Niebler Pyzyk law firm protects landowner rights in eminent domain cases throughout Wisconsin including Madison, Milwaukee, Green Bay, Kenosha and all of Racine County including Mount Pleasant, Caledonia, Waterford, Burlington, Union Grove and the surrounding communities.
To fully use this site, please enable Javascript