Affordable Milwaukee Area Lawyers for Small Business Owners
Small Business Legal Support without Excessive Fees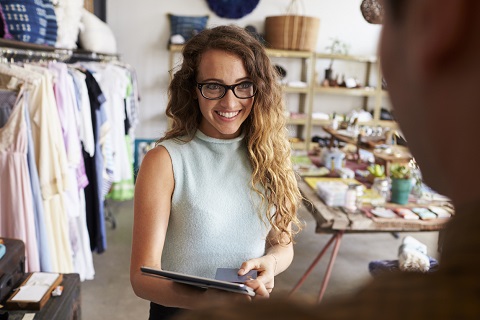 Don't wait for a legal problem to force your hand. Our attorneys will help you protect your business & prepare for success.
At Niebler Pyzyk law firm, small business owners get all the benefit of our extensive resources and experience without the sky-high price tags often found at larger downtown firms. Our business attorneys have vast experience handling all types of small business legal matters including business startups, commercial litigation, local and federal employment law, corporate taxes and planning for a profitable future.
Contact
Small Business Lawyers
Wondering how to set up an LLC in Wisconsin, or whether your partnership agreement protects the structure of your LLC and your personal interests? We can help, and we can help without creating financial stress.
Niebler Pyzyk provides reasonably priced legal services benefiting small business owners and family owned businesses in Menomonee Falls, Waukesha, Mequon and throughout the greater Milwaukee area. Our Wisconsin business attorneys can help you find efficient solutions for pressing problems while laying the groundwork for long-term success and stability.
Wisconsin Commercial Lawyers Specializing in Small-Business Issues
Our responsive, collaborative approach to handling legal business issues for small business owners focuses on protecting your small business and increasing profitability. Experienced business lawyers at Niebler Pyzyk can help you with:
Don't wait until a serious legal issue forces you to find a business lawyer. Proactive investment in legal services can help prevent complications and save your small business money in the long run.
Lawyers for Small Business Contracts and Contract Litigation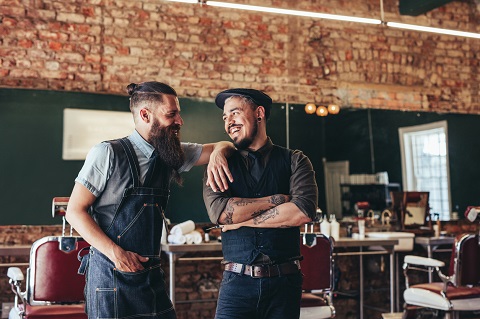 Skillfully drafted partnership agreements & other documents help small business owners avoid legal issues down the road.
Well planned and properly written commercial contracts are essential to clearly define your small business or startup and assert your rights in relationships with vendors, contractors and employees. Business attorneys can help small business owners draft and negotiate important documents such as:
Confidentiality agreements
Service contracts
Letters of intent
Good contracts are essential to protect your small business and its revenue streams by establishing your right to be paid on time and avoiding legal liability and misunderstandings with employees.
By reviewing existing contracts, Niebler Pyzyk's transactional law attorneys help small business owners identify and address potential problems and vulnerabilities while preparing to successfully meet the challenges ahead.
Contact
Small Business Lawyers
Small Business Tax Attorneys
The business tax attorneys at Niebler Pyzyk thoroughly and completely understand the tax codes and regulations at the local, state and federal levels.
Our affordable small business tax planning services offer several benefits:
Efficiently and effectively handle tax planning, giving you more time and energy for your business
Minimize the amount of tax owed
Take advantage of tax benefits and deductions
Avoid oversights, unnecessary expenses or legal repercussions
Lay the groundwork for compliance and business growth
Ensure your tax plan is protected or enhanced during a merger or acquisition
Assist with litigation if an IRS dispute arises
Niebler Pyzyk law firm has over 75 years of experience formulating comprehensive small business tax strategies. Our small business tax planning services are affordable and transparent so you can ensure your small business' legal safety with minimal expenditure.
Small Business Litigation
Small businesses are not exempt from litigation issues faced by businesses of all sizes. While large corporations may be able to afford an in-house commercial litigator or legal team, this is usually not an option for a small enterprise.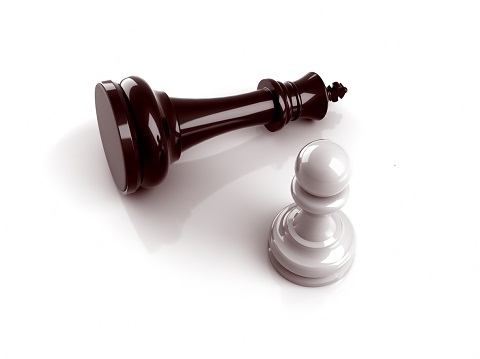 Our trial attorneys have the experience & resources to litigate with the "big firms" without backing down.
Niebler Pyzyk law firm provides trustworthy and professional representation for small business owners without the sky-high rates often found at large downtown law firms.
Our highly experienced attorneys represent small business owners in litigation involving:
Breach of contract
Lease disputes
Business ownership disputes
Collection of unpaid invoices
Employee relations
Real estate transaction disputes
Misappropriation of intellectual property
Small business owners are often concerned that effective legal representation and litigation could cost them more than simply giving in to an adversary. Rather than give up, sit down with one of our experienced lawyers to learn more about our rates and your options.
Affordable legal services from Niebler Pyzyk attorneys will protect your best interests in virtually any business tort or legal claim. Contact us today to tell us about your case or for preemptive guidance to minimize the risk of future lawsuits.
Small Business Succession Planning
Succession planning is often overlooked by small business owners. Failure to effectively plan for the future can put your small business in jeopardy in the event of death, disability, resignation or other unexpected event.
When advising small businesses on succession planning we help business owners to create practical strategies taking into consideration the best interests of the current owners, the business, and any shareholders or members.
Small Business Mergers & Acquisitions
When a small business undertakes a merger or acquisition the process is both exciting and challenging. Buying or merging with a smaller business can help expand your service area or create a more diversified company, and can affect diverse areas including ideology, policy, taxes, financing and more.
The daunting prospect of investing time and money in M&A proceedings can stop small businesses from reaching their potential. Our corporate attorneys work with both buyers and target companies to successfully navigate the merger or acquisition, and advise small business owners on the immediate and long-term consequences.
Schedule a consultation to learn more about our experience and reasonable rates when helping small local businesses in the Milwaukee area safely handle mergers and acquisitions.
Commercial Real Estate Lawyers for Small Business Owners
Our commercial real estate lawyers represent small business owners in a wide range of issues including property development, ownership, leasing and management.
Because our attorneys have extensive experience in virtually all aspects of real estate and business law, we're able to provide small business owners with practical legal advice pertinent to the unique circumstances of their case or transaction.
Whether your small business is facing legal matters involving real estate financing, foreclosure, commercial eviction, buying or selling, we can help without creating financial stress.
Lawyers for Small Business Owners in Milwaukee & Surrounding Areas
Niebler Pyzyk law firm personalizes small business legal services by listening to small business owners and coming up with effective methods to resolve legal issues and help grow your business.
Our business lawyers have the experience and resources of much larger firms, without the exorbitant fees that often discourage many entrepreneurs from getting the legal help they need.
Don't wait for something to go wrong before consulting a business attorney. The price of legal services is a bargain compared to the potential cost to your small business if you neglect to ensure your legal affairs are in order.
Contact us online to join forces with an experienced Milwaukee small business lawyer, and we'll work as hard as you do for the success of your business.
Our Milwaukee small business lawyers serve the greater Milwaukee area from our Menomonee Falls law firm including West Bend, Mequon, Germantown, Brookfield, Waukesha, West Allis & the surrounding cities.
To fully use this site, please enable Javascript