Milwaukee Lawyers for Business Contracts
Corporate Contract Services & Reasonable Rates
Niebler Pyzyk business law attorneys are well versed in all areas of contract law and the application of contract policy to small businesses and large corporations. A well written corporate contract drafted by an experienced business lawyer can save your company a great deal of time and money better invested in growing your business. Our goal is always to collaborate with our clients to not only avoid liability, but to protect your business interests and enhance profitability.
Contact
Business Contract Lawyers
Business Contract Drafting, Review, and Negotiation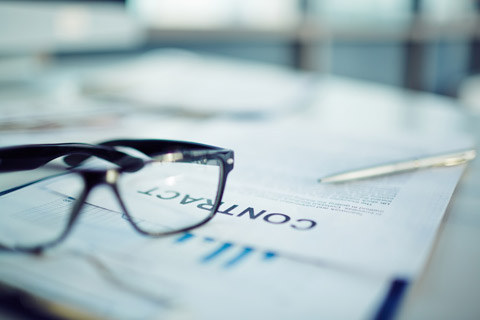 Before you sign, be sure your rights & interests are protected.
Our corporate law attorneys help Milwaukee area businesses and nonprofit organizations create and apply contracts tailored to meet their specific needs, from straightforward LLC operating agreements to the most complex legal documents including construction contracts, financing, mergers, acquisitions and corporate reorganizations.
Types of corporate contracts handled include:
Asset Purchase Agreements
Stock Purchase and Equity Purchase Agreements
Corporate Reorganization Plans
Merger and Acquisition Agreements
Buy/Sell Agreements
Nondisclosure and Confidentiality Agreements
Corporate Contracts
IP Assignment Agreements
Purchase Agreements, Loans, and Investment Contracts
Commercial Licensing and Leasing Agreements
Agreements for Purchase, Sale, Financing and Redevelopment of Real Estate
We can review your existing contracts to perform a risk assessment or negotiate desirable terms for the commercial contract you need to take your company to the next level. The experienced attorneys of Niebler Pyzyk will help your business handle all legal agreement needs, including formulation of arbitration clauses and dispute resolution.
Business Agreements with Integrity
You work hard for the success of your business and you deserve support from a legal team who demonstrates respect for your time with commitment to excellence and reasonable rates. The lawyers at Niebler Pyzyk have extensive experience in all areas of corporate law, and can provide your company with legal counsel and contracts to protect your business, launch and run a business startup and plan a successful future.
To fully use this site, please enable Javascript