Milwaukee Business Tax Lawyers
Corporate Tax Planning & Litigation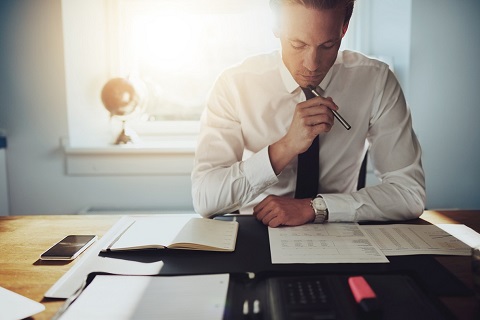 Our attorneys understand the nuances of state & federal tax code.
A comprehensive tax plan can save your business money and give you a competitive edge. Our highly experienced business tax attorneys help Milwaukee area businesses formulate advanced tax plans meeting their business goals and provide affordable legal services in virtually all aspects of corporate law. Schedule a tax planning consultation today.
Contact
Tax Planning Attorneys
Our long history of tax planning allows our Milwaukee law firm to thoroughly and completely understand the fine distinctions and benefits of the US tax code. Tax codes and regulations change frequently at the local, state, and federal levels.
The leading business attorneys of Niebler Pyzyk keep their knowledge on changes to the US tax code current and can alert your business to changes before it costs you money.
We will work to ensure your tax plan is protected or even enhanced during a merger or acquisition. Our lawyers will also assist with litigation should you become involved in an IRS dispute.
Niebler, Pyzyk, Carrig, Jelenchick & Hanley, LLP backs all tax plans with 75 years of experience and a winning reputation. Gain a competitive edge for your business or startup and ensure financial success with a comprehensive tax plan.
Benefits of our Business Tax Planning Services
As an interdisciplinary law firm, we understand the importance and value of responsible tax planning for businesses of all sizes. Niebler Pyzyk's business attorneys provide knowledgeable, trustworthy, comprehensive tax planning services at affordable rates. Investing in professional business tax planning has both short and long-term advantages.
Benefits of our business tax planning services include:
Affordability. Our business tax planning services are affordable and transparent. Instead of falling prey to oversights on DIY taxes, you ensure your businesses' legal safety for years to come with minimal expenditure.
Timeliness. Taxes are both time-sensitive and time-consuming. Our decades of experience allows us to handle your tax planning efficiently and effectively while you focus on what matters most: your business.
Preventative action. We identify potential legal risks or problems to protect your business from unnecessary expenses or legal repercussions.
Flexibility. From small business tax planning to advanced tax plans for large corporations, our experienced attorneys lay the groundwork for compliance and growth.
Milwaukee Business Tax Attorneys
Minimize risk and maximize your benefits under the tax code with affordable support from an experienced business tax attorney. From our convenient location in Menomonee Falls, we provide tax planning services to companies and organizations throughout the greater Milwaukee area.
To fully use this site, please enable Javascript