Milwaukee Real Estate Transaction Lawyers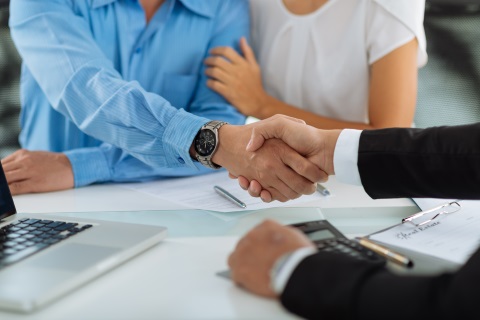 Protect your best interests with experienced legal support for any real estate transaction.
Wisconsin Law Firm for Individual & Commercial Real Estate Transactions
Our attorneys offer exceptional counsel to businesses, families and individuals in all facets of real estate transactions and construction law.
Many different complications during the real estate transaction process can cause a purchase to fall through. Real estate transactions can be complex and create a stressful experience for those unfamiliar with the process. Niebler Pyzyk has the experience to help you successfully close any deal.
Our real estate legal experience ranges from individual home purchases to multi-million dollar commercial buildings. We understand the issues that arise when you move your family and the complexities involved when purchasing a commercial property or building that is the foundation of your business' continued success.
Commercial Real Estate Transactions
To protect the future of your business in commercial real estate transactions, you need appropriate terms that will allow your business to thrive with a new real estate purchase or increase profitability by selling real estate.
Niebler Pyzyk real estate lawyers represent all types of commercial and financial institutions including:
Banks
Mortgage companies
Savings and loan companies
Real estate owners
Real estate developers
Construction companies
Our commercial real estate attorneys provide unmatched legal advice, explain the options, assist with legal actions and address concerns for all types of legal matters involving commercial real estate.
Residential Real Estate Transactions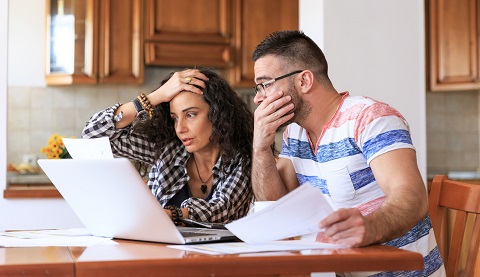 Feel confident and comfortable in your real estate transaction with professional legal support.
Real estate transactions often involve the largest purchase most individuals make in their lives. It is extremely important to be sure the terms of your purchase are properly crafted to protect your interests as a buyer or a seller.
The experienced residential real estate attorneys at Niebler Pyayk help individuals and families considering:
Purchasing your first home
Selling your current house and closing on a new house
Investing in a vacation home or future retirement residence
Investing in a real estate development opportunity
Purchasing a rental property
Listing your home "fsbo" (for sale by owner)
Before you invest significant time and money in a real estate transaction or venture, consult a highly skilled real estate attorney. The legal team at Niebler Pyzyk will ensure your rights and best interests are protected in real estate transactions of any size or complexity.
Tax Planning for Real Estate Transactions
Our diverse legal knowledge lets us help you understand and plan for the potential tax effects of purchasing or selling real estate. Whether you have concerns about the transfer tax on a home purchase or how to report proceeds for the sale of a commercial property on your individual or business tax return, the real estate lawyers of Niebler Pyzyk will help you with effective tax planning for real estate transactions.
Real Estate Forms
Nielber Pyzyk real estate transaction attorneys represent both real estate buyers and sellers to review, draft or negotiate necessary contracts and documents for residential or commercial real estate transactions including:
Residential and commercial offers to purchase
Residential Property Condition Reports
Real estate titles and deeds
Financing documents
Leasing documents
Foreclosure documents
Whether you're acquiring, financing, selling or leasing real estate in Wisconsin, our real estate lawyers will ensure a smooth transaction and provide fair solutions to any problems arising during the process.
Wisconsin Real Estate Transfers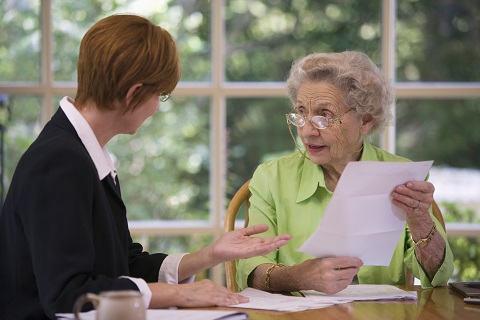 When you're ready to leave your home, don't take chances with real estate transfers. An experienced real estate transaction attorney will ensure the process goes smoothly.
Whether you're transferring ownership of real estate as part of divorce proceedings, estate planning or simply an informal transaction between relatives or trusted friends, the real estate attorneys of Niebler Pyzyk will help you navigate Wisconsin's real estate laws to ensure a successful conveyance.
Our experienced real estate lawyers will help you with whatever real estate transaction you have by:
Understanding your goals and identifying potential issues
Determining the best method of transferring real property
Drafting legal documents including warranty or quitclaim deeds
Helping you electronically file the required real estate transfer return with your county's Register of Deeds
Protecting your rights during the transfer process
The type of deed, mortgage or similar document are important factors when buying or selling real estate. Transferring property is a significant action, and an experienced attorney will provide invaluable insight into the impact of your decisions.
Experienced Real Estate Transaction Lawyers with Reasonable Rates
Commercial and individual real estate are often a company's or an individual's largest investment. We will help guide you through the acquisition or sale to protect your investment. Niebler Pyzyk takes pride in providing affordable legal support for Wisconsin businesses and individuals at reasonable rates while easing financial stress.
To fully use this site, please enable Javascript