Affordable Milwaukee Area Lawyers for Small Business Owners
Small business legal advisor without excessive fees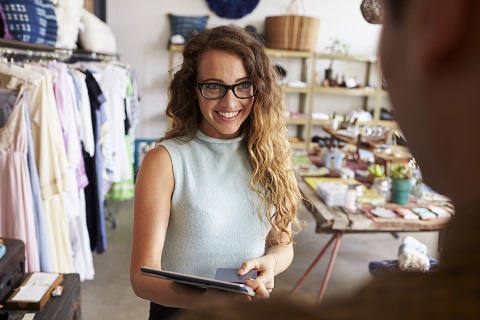 Don't wait for a legal problem to force your hand. Our small business attorneys will help you protect your business & prepare for success.
At Niebler Pyzyk law firm, small business owners get all the benefits of our extensive resources and experience without the sky-high price tags often found at larger downtown firms. Our business attorneys have vast experience handling all types of small business legal matters including business startups, commercial litigation, local and federal employment law, corporate taxes, and planning for a profitable future.
Contact
Small Business Lawyers
Wondering how to set up an LLC in Wisconsin, or whether your partnership agreement protects the structure of your LLC and your personal interests? We can help, and we can help without creating financial stress.
Niebler Pyzyk provides reasonably priced legal services benefiting small business owners and family-owned businesses in Menomonee Falls, Waukesha, Mequon, and throughout the greater Milwaukee area. Our Milwaukee business attorneys can help you find efficient solutions for pressing problems while laying the groundwork for long-term success and stability.
Wisconsin commercial lawyers specializing in small-business issues
Our responsive, collaborative approach to handling legal business issues for small business owners focuses on protecting your small business and increasing profitability. Experienced business lawyers at Niebler Pyzyk can help you with:
Don't wait until a serious legal issue forces you to find a business lawyer. Proactive investment in legal services can help prevent complications and save your small business money in the long run.
Lawyers for small business contracts and contract litigation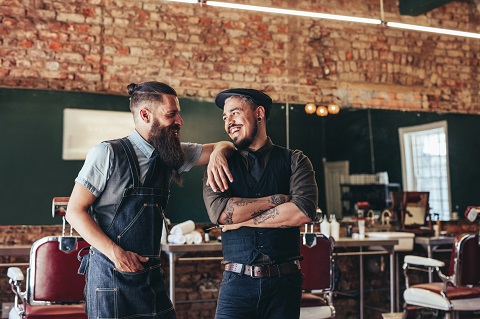 Skillfully drafted partnership agreements & other documents help small business owners avoid legal issues down the road.
Well planned and properly written commercial contracts are essential to clearly define your small business or startup and assert your rights in relationships with vendors, contractors, and employees. Business attorneys can help small business owners draft and negotiate important documents such as:
Confidentiality agreements
Service contracts
Letters of intent
Good contracts are essential to protect your small business and its revenue streams by establishing your right to be paid on time and avoiding legal liability and misunderstandings with employees.
Niebler Pyzyk's transactional law attorneys review existing contracts and help small business owners identify and address potential problems and vulnerabilities while preparing to successfully meet the challenges ahead.
Contact
Small Business Contract Lawyers
Small business tax attorneys
The business tax attorneys at Niebler Pyzyk thoroughly and completely understand the tax codes and regulations at the local, state, and federal levels.
Our affordable small business tax planning services offer several benefits:
Efficiently handle tax planning, giving you more time and energy for your business
Minimize the amount of tax owed
Take advantage of tax benefits and deductions
Avoid oversights, unnecessary expenses, or legal repercussions
Lay the groundwork for compliance and business growth
Ensure your tax plan is protected or enhanced during a merger or acquisition
Assist with litigation if an IRS dispute arises
Niebler Pyzyk law firm has over 75 years of experience formulating comprehensive small business tax strategies. Our small business tax planning services are affordable and transparent so you can ensure your small business' legal safety with minimal expenditure.
SBA loan default attorneys serving Milwaukee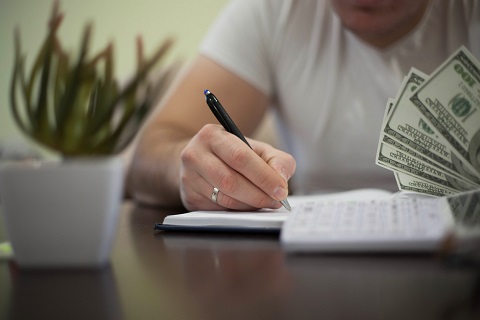 We will do everything in our power to minimize the financial impact of SBA loan default.
Defaulting on an SBA loan is definitely not part of anyone's business plan, but sometimes bad things happen despite the best of intentions. If you're delinquent on an SBA loan or facing default, you're not the first and you certainly won't be the last.
As attorneys representing small businesses, our goal is to help our clients avoid defaulting on an SBA loan whenever possible. If you're currently in delinquency, we can advise you on the best way to get back in the good graces of the SBA and keep your business afloat. If you're in default, we provide counsel on what to expect and how to best minimize the financial impact of a default.
Small businesses are the backbone of the American economy, and they face headwinds at every turn. The ideal scenario for us is to keep SBA loan delinquencies from becoming defaults. The SBA would much rather see your business come out of delinquency and survive than see it fail. Our legal team is here to do everything possible to help make that happen.
If you are in delinquency on an SBA loan, or in default and need legal advice, contact Niebler Pyzyk to learn how we can help.
Employment law advice for Milwaukee small businesses
Small businesses are particularly susceptible to legal entanglements over employment issues. While there is plenty of detailed information on employment law available online, few (if any) small business owners have the time to delve into all the intricacies of what the laws require.
As attorneys with experience in all aspects of employment law, we can help your business avoid the many legal problems a small business can encounter when dealing with employees (and ex-employees). Issues such as non-compete clauses, overtime disputes, employee discipline and, increasingly, accusations of discrimination and sexual harassment virtually require small businesses to have ready access to legal counsel. The best approach is always to identify and address issues before they escalate to litigation, and our attorneys provide legally sound strategies to defuse such issues.
With Niebler Pyzyk, you'll have access to knowledgeable attorneys who will work to protect both you and your business. Our legal expertise is on par with large, downtown law firms, but at rates more amenable to small business clients. Whether you are currently dealing with an employment law issue or need advice on how to avoid one, contact us to learn more about how we can help.
Small business employee relations
As an employer, you must comply with all applicable equal employment opportunity (EEO) laws or risk facing a lawsuit filed by a government body or former, current, or prospective employees.
Our experienced business lawyers can help you understand which laws apply to your business, comply with those laws that do and avoid costly lawsuits stemming from issues including:
Legal obligations to accommodate employees with disabilities
Maternity and medical leave
Sexual harassment
Disciplinary actions and firing employees
In addition to adherence to federal and Wisconsin employment laws, our small business attorneys can help employers:
Manage relationships with employees
Determine correct classification as an employee or independent contractor
Review employment agreements
Our comprehensive understanding of the statutes governing employer-employee relationships at every level can help small business owners stay in compliance and reduce the risk of legal issues down the road.
Small business litigation
Small businesses are not exempt from litigation issues faced by businesses of all sizes. While large corporations may be able to afford an in-house commercial litigator or legal team, this is usually not an option for a small enterprise.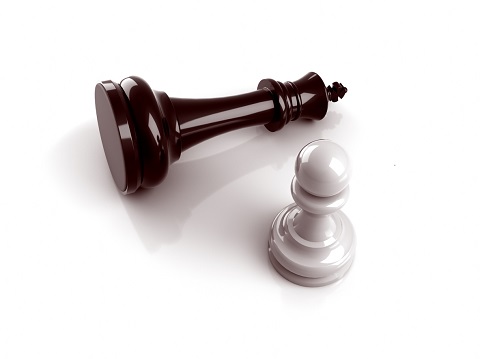 Our trial attorneys have the experience & resources to litigate with the "big firms" without backing down.
Niebler Pyzyk law firm provides trustworthy and professional representation for small business owners without the sky-high rates often found at large downtown law firms.
Our highly experienced attorneys represent small business owners in litigation involving:
Breach of contract
Lease disputes
Business ownership disputes
Collection of unpaid invoices
Misappropriation of intellectual property
Small business owners are often concerned that effective legal representation and litigation could cost them more than simply giving in to an adversary. Rather than give up, sit down with one of our experienced lawyers to learn more about our rates and your options.
Affordable legal services from Niebler Pyzyk attorneys will protect your best interests in virtually any business tort or legal claim. Contact us today to tell us about your case or for preemptive guidance to minimize the risk of future lawsuits.
Commercial real estate lawyers for small business owners
Our commercial real estate lawyers represent small business owners in a wide range of issues including property development, ownership, leasing, and management.
Because our attorneys have extensive experience in virtually all aspects of real estate and business law, we're able to provide small business owners with practical legal advice pertinent to the unique circumstances of their case or transaction.
Whether your small business is facing legal matters involving real estate financing, foreclosure, commercial eviction, buying, or selling, we can help without creating financial stress.
Legal guidance on Milwaukee zoning laws affecting small businesses
Zoning laws define the type of land use allowed in a given area and building regulations such as parking requirements, the maximum size of a building, and the number of exits and fire escapes. Small businesses looking to expand in their current location often find themselves in conflict with zoning laws, due in no small part to the complexities of zoning laws in many municipalities.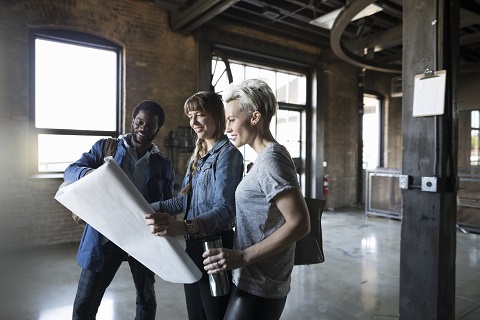 Make sure your small business plans take city & state zoning laws and building codes into consideration.
Before you expand, it's a good idea to have a small business law firm review your plans and the current zoning laws before going too far down the path and hiring an architect. Niebler Pyzyk attorneys have extensive experience in zoning laws throughout the greater Milwaukee area and we can help you avoid the legal pitfalls of expanding your business on its existing site or a new site.
Niebler Pyzyk can help ensure your plans conform to all municipal and state zoning laws and building codes, including:
Determining the type of zoning your building (or proposed building) is in
Understanding building requirements and building codes
Ensuring compliance with ADA laws
Securing any permits required
Restrictive covenants the developer may have in place
Signage ordinances
Small business succession planning
Succession planning is often overlooked by small business owners. Failure to effectively plan for the future can put your small business in jeopardy in the event of death, disability, resignation, or another unexpected event.
When advising small businesses on succession planning we help business owners to create practical strategies taking into consideration the best interests of the current owners, the business, and any shareholders or members.
Small business mergers & acquisitions
When a small business undertakes a merger or acquisition the process is both exciting and challenging. Buying or merging with a smaller business can help expand your service area or create a more diversified company, and can affect diverse areas including ideology, policy, taxes, financing, and more.
The daunting prospect of investing time and money in M&A proceedings can stop small businesses from reaching their potential. Our corporate attorneys work with both buyers and target companies to successfully navigate the merger or acquisition, and advise small business owners on the immediate and long-term consequences.
Schedule a consultation with a small business acquisition lawyer to learn more about our experience and reasonable rates when helping small local businesses in the Milwaukee area safely handle mergers and acquisitions.
Lawyers for small business owners in Milwaukee & surrounding areas
Niebler Pyzyk law firm personalizes small business legal services by listening to small business owners and coming up with effective methods to resolve legal issues and help grow your business, making us the best small business law firm in Wisconsin.
Our business lawyers have the experience and resources of much larger firms, without the exorbitant fees that often discourage many entrepreneurs from getting the legal help they need.
Don't wait for something to go wrong before consulting a business attorney. The price of legal services is a bargain compared to the potential cost to your small business if you neglect to ensure your legal affairs are in order.
Contact us online to join forces with experienced Milwaukee small business lawyers, and we'll work as hard as you do for the success of your business.
Other important legal areas for starting businesses:
Our Menomonee Falls law firm serves the greater Milwaukee area including West Bend, Port Washington, Grafton, Cedarburg, Glendale, Mequon, Germantown, Brookfield, Wauwatosa, Waukesha, Sussex, Pewaukee, Hartland, New Berlin, West Allis & the surrounding communities.
Frequently Asked Questions:
Do I need a lawyer to incorporate my small business?
Legally you are not required to consult a lawyer to incorporate your small business. However, working with an experienced small business attorney gives you peace of mind knowing things are being done correctly.
Investing in legal services can benefit and add value to your small business in many ways, including saving time, minimizing risks, and avoiding unnecessary (and potentially expensive) complications in the future.
Do I need a lawyer to buy a small business?
While you have no legal requirement to work with an attorney, as the buyer you can maximize the benefits of your business acquisition with proper planning and structuring. Our attorneys will help you successfully and safely integrate the target company, secure critical assets, and advise you on the immediate and ongoing tax consequences of your purchase.
Do I need a lawyer to sell a small business?
Working with an attorney to sell a small business isn't a legal requirement, but it's a smart idea. Our business attorneys can help with tax planning, due diligence, contract review, and proper planning to protect your goals for the future.
What kind of lawyer do I need for a small business?
Our business attorneys work with businesses of all sizes, from complex corporations to small LLCs and startups.
We provide very reasonably priced legal services for small business owners and are committed to creating positive outcomes for our clients without creating financial stress.
What's the best time for a small business to hire a lawyer?
If you've decided to start a small business, the best time to consult with a business lawyer is as soon as possible – ideally before formally organizing the company.
If you've already started your small business, the best time to get a lawyer is before you need one. Don't wait for a problem to force your hand.
An experienced business attorney can serve as an extremely valuable advisor because they're familiar with the most common mistakes entrepreneurs tend to make, and how to help you avoid them.
From choosing the most advantageous business structure to managing licensing restrictions and creating a comprehensive tax plan, a legal advisor can save you plenty of time, money, and headaches.
How much does a small business lawyer cost?
The cost of small business legal services varies depending on the nature of the work. Our firm works with small business owners to resolve issues and arrive at positive outcomes without creating financial stress.
What role does an attorney have in my small business?
The specific benefits of working with a small business lawyer are innumerable. From a broad perspective, they fall under two general categories: helping you build your business, and fighting to protect your business.
To help you build and grow a business, a transactional lawyer's role is that of a strategic partner. They will counsel you on how local, state, and federal laws apply to your business and how to use them to your advantage. A small business lawyer can also help you avoid legal problems, resolve disputes, and draft and negotiate legally binding documents.
If something goes wrong or a dispute cannot be resolved out of court, a commercial litigator represents you, defends your case, and protects your rights.
Because our law firm possesses a diverse range of legal expertise, we can take an interdisciplinary approach to small business law and ensure our clients receive the highest caliber of legal counsel, whatever may arise.
To fully use this site, please enable Javascript