Milwaukee Lawyers for Business Contracts
Corporate contract services & reasonable rates
Niebler Pyzyk business law attorneys are well versed in all areas of contract law and the application of contract policy to small businesses and large corporations. A well-written corporate contract drafted by an experienced business lawyer can save your company a great deal of time and money better invested in growing your business. Our goal is always to collaborate with our clients to not only avoid liability but to protect your business interests and enhance profitability.
Contact
Business Contract Lawyers
Business contract drafting, review, and negotiation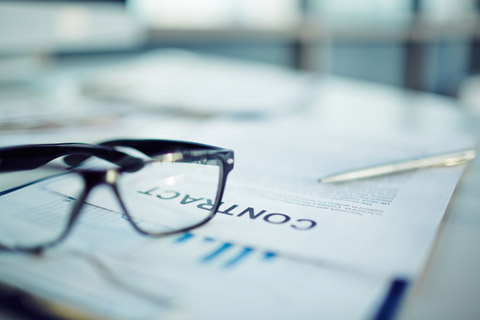 Before you sign, be sure your rights & interests are protected.
Our corporate law attorneys help Milwaukee area businesses and nonprofit organizations create and apply contracts tailored to meet their specific needs, from straightforward LLC operating agreements to the most complex legal documents including construction contracts, financing, mergers, acquisitions, and corporate reorganizations.
Types of corporate contracts handled include:
Asset Purchase Agreements
Stock Purchase and Equity Purchase Agreements
Merger and Acquisition Agreements
Buy/Sell Agreements
Nondisclosure and Confidentiality Agreements
Corporate Contracts
IP Assignment Agreements
Purchase Agreements, Loans, and Investment Contracts
Agreements for Purchase, Sale, Financing, and Redevelopment of Real Estate
We can review your existing contracts to perform a risk assessment or negotiate desirable terms for the commercial contract you need to take your company to the next level. The experienced attorneys of Niebler Pyzyk will help your business handle all legal agreement needs, including the formulation of arbitration clauses and dispute resolution.
Small business contracts
Small business owners are wise to enlist an attorney to write, review or negotiate their legal contracts. Contracts are legally enforceable documents, and failure to fully understand the terms could lead to painful or disastrous financial consequences.
Even an invoice for an order or a basic purchase order can constitute a contract. Make sure your rights and the best interests of your small business are protected. The experienced small business contract lawyers of Niebler Pyzyk offer insightful and affordable legal services to small businesses in Milwaukee and the surrounding areas.
Breach of contract
Breach of contract occurs when one of the signing parties fails to fill contractual obligations. Breach of contract is a legal cause of action. A party who has fulfilled their contractual obligations has the right to pursue legal remedies (solutions) for the other party's breach of contract.
Types of breach of contract
There are many ways a contract can be breached, but often they are categorized in one of four ways: actual vs. anticipatory, and minor vs. material.
Actual breach: This is simply where one party fulfills their contractual obligations and the other fails to perform.
Anticipatory breach: One party refuses to fulfill their contractual agreement before the date due. An example would be a seller agreeing to sell property to a buyer in a week's time and changing their mind after a couple of days.
Minor breach: This involves non-compliance with a minor and non-essential aspect of a contractual agreement. Where a minor breach occurs, oftentimes the parties can repair whatever breach has occurred and the contract may still be able to be fulfilled.
Material breach: Material breach is a serious violation of the terms of the contract. In most cases of material breach, the non-offending party is excused from their contractual obligations and retains the right to sue.
Most breaches of contract cases are either actual or anticipatory. No matter what type of contract breach or dispute you may be contending with, the contract attorneys at Niebler Pyzyk law firm will explain your options and fight to protect your rights and interests.
Contact
Business Contract Lawyers
Consequences of breach of contract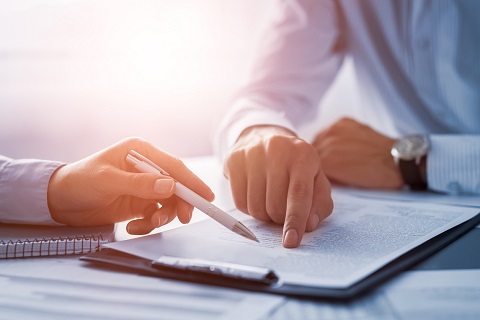 We take business contracts seriously to protect your time and money.
The first thing people want to know in a contract dispute is: what happens when there's a breach of contract?
After an actual or alleged breach of contract, the parties who signed the contract can try to resolve the issue independently by making attempts to work together to solve the breach or breaches that have occurred. If these attempts do not work, then enforcing the contract on its terms, or attempting to recover damages for financial harm caused by the breach are options the non-breaching party typically has.
If the contract dispute cannot be resolved to the satisfaction of both parties, typically a lawsuit follows. Our contract law attorneys will look for the most efficient way to create a positive outcome while working to minimize financial stress and are prepared to see a case through trial if need be.
Is breach of contract a crime?
Breach of contract in and of itself is not a crime, but it does give the injured party the right to take legal action.
What are the remedies for breach of contract?
Wisconsin law provides remedies for breach of contract to discourage breaches and provide compensation to injured parties. The non-breaching party is entitled to seek damages including:
Compensatory damages: Reimbursement for direct losses resulting from the breach and depending on the terms of the contract and the circumstances surrounding the breach, recovery for indirect injuries such as loss of potential profits.
Liquidated damages: Liquidated damages are only available if the parties have specifically included terms that allow for liquidated damages within the signed contract. If they are included within the contract, then the parties are limited only to what has been agreed to.
Punitive damages: Punitive damages (intended to punish) are extremely rare in breach of contract cases. Typically, the parties to a contract should not expect to recover punitive damages unless other actions have been taken related to the contract that could amount to claims involving some form of fraud or other wrongful action.
Nominal damages: If the injured party has not suffered financial losses, but the court finds that a breach was committed, the injured party may be awarded nominal damages to show the other party was in the right (also rarely awarded in contract cases).
Protect your rights and interests by consulting an experienced contract attorney to draft, negotiate, review and enforce your business contracts.
Business agreements with integrity
You work hard for the success of your business and you deserve support from a legal team who demonstrates respect for your time with commitment to excellence and reasonable rates. The lawyers at Niebler Pyzyk have extensive experience in all areas of corporate law and can provide your company with legal counsel and contracts to protect your business, launch and run a business startup, and plan a successful future.
Book a consultation with a Milwaukee business contract lawyer at Niebler Pyzyk law firm.
Our Milwaukee corporate contract lawyers serve the greater Milwaukee area from our Menomonee Falls law firm including West Bend, Mequon, Germantown, Brookfield, Waukesha, West Allis & the surrounding cities.
To fully use this site, please enable Javascript