Milwaukee Will, Trust and Living Will Attorneys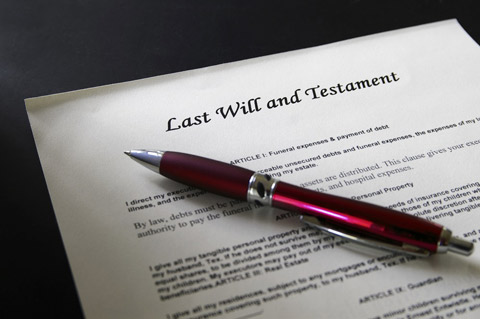 Our law firm provides affordable will & trust documentation in the Milwaukee area.
Wisconsin law firm for will & trust guidance
Our comprehensive estate planning services include drafting legal documents to make sure decisions affecting your loved ones, family business, property, and medical treatments are in place and protected in case of disability, infirmity, or death. The creation of a will or trust can be more complicated than you may think.
Understanding the details of the process can be difficult without an experienced attorney. Our experienced Milwaukee lawyers will guide you through Wisconsin's laws on wills and trusts to ensure that all of your wishes are documented in compliance with the law, thus avoiding costly complications in the future.
Contact
Will & Trust Lawyers
Our skilled lawyers will ensure you have a thorough understanding of every aspect of your will and/or trust, including how and why a will passes through probate, who a trustee is, and how to name beneficiaries.
Niebler Pyzyk's complete will and trust services can help you:
Maintain control of property throughout your life
Distribute property and assets after death according to your wishes
Provide for yourself, children or grandchildren should you become disabled
Provide for a surviving spouse and minimize the need for end-of-life decision-making
Protect your children's inheritance and appoint a legal guardian or trustee
Implement a plan for special needs children or dependents
Minimize estate taxes, legal fees, and court costs
Plan ahead for long term care and elder law concerns
Niebler Pyzyk law firm has the experience and resources of large "downtown" law firms with reasonable rates and personalized services you expect from a family business. The attorneys at Niebler Pyzyk will draft a unique will or trust suitable to your needs depending on the circumstances. Should the unthinkable happen, you'll have the peace of mind knowing your family is protected with a skillfully constructed will and/or trust.
Living will vs. last will and testament
A last will and last testament expresses your last wishes and preferences but has no legal impact until after your death. A will can be used to dictate how your property is distributed or to appoint a guardian for minor or disabled children. A living will goes into effect while you are living if you become incapacitated due to injury, old age, or disease. A living will dictates your preferences for medical treatment including life support and end-of-life care.

Both wills and living wills can give another person (an agent) the power to make decisions on your behalf. A will nominates an executor or personal representative who files your will with probate court, inventories your estate, pays any remaining debts, and divides remaining assets among your heirs. A living will nominates a healthcare agent who is responsible for making decisions concerning your medical treatment and sometimes making arrangements for organ donation, burial, or cremation
Neglecting to create a will or living will means state laws will control what happens after you die or become unable to make decisions on your own behalf.
Living trust vs. will
Both a living trust and last will and testament provide benefits, and it often makes sense to have both in place.
A revocable living trust designates a successor trustee to manage your property if you die or become incapacitated. A living trust is created, property is transferred to the trust, and you are the donor and original trustee. You continue to manage all property in the trust knowing a plan is in place to ensure a seamless transition if you become unable to manage your affairs.
Property in a living trust does not require probate. Unlike the contents of a will, your trust documents will not become public record.
We serve the greater Milwaukee area from our convenient Menomonee Falls location including Waukesha, Brookfield, Glendale, Mequon, Germantown, Grafton, Cedarburg, Wauwatosa, Hartland, Pewaukee, Sussex, New Berlin, West Allis, West Bend, Port Washington & the surrounding communities.
To fully use this site, please enable Javascript