Milwaukee Labor Law & Employment Lawyers
Employee relations & day-to-day operations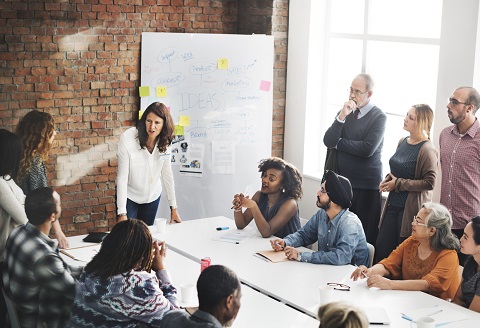 Protect your business and your employees.
Many businesses don't consider obtaining legal advice as they deal with employee relations and day-to-day operations. However, this advice can provide significant benefits – particularly in identifying and addressing issues before they rise to the point of litigation or claims. The corporate legal team of Niebler Pyzyk has unparalleled experience when it comes to legal assistance in a business' day-to-day operations.
Contact
Employment Law Attorneys
Employment issues arise on a constant basis including severance payments/agreements, employee discipline, discrimination, claims by former employees, and the terms of employee handbooks. We also advise clients on day-to-day operations including these important employee matters, and also those involving the business' relationships with vendors and suppliers, corporate meetings, and tax strategies. Our highly experienced business lawyers provide affordable legal support in virtually all aspects of business law.
Our Milwaukee law firm will help your business navigate local and federal laws regarding non-union labor and ensure you and your employees are protected while giving you the ability to save time and money. We have the knowledge necessary to improve employee relations during day-to-day operations with the purpose of increasing employee retention, engagement, and productivity for the benefit of you and your company.
Regularly consulting with a lawyer is an important part of maintaining the health of your business. The lawyers at Niebler, Pyzyk can assist with simple day-to-day operations and ensure your established business or startup behaves lawfully and acts in its best interests.
What does "day-to-day operations" mean?
The day-to-day operations of a business are what the business and its employees do to generate income.
While some employees are tasked with manufacturing products or providing services to customers, others are involved in marketing the business or selling its products, and higher up the employment ladder are managers and principals who provide the oversight and planning necessary to keep the business on course.
What's missing in many businesses, particularly small businesses, is someone providing legal oversight on all these day-to-day operations. Obviously, it's rarely possible for a small business to hire a full-time staff attorney, but in an increasingly litigious society, it has become essential for businesses to have ready access to the services of a business attorney. That's where Niebler Pyzyk can help.
Benefits of hiring an experienced business lawyer for day-to-day operations
While businesses understand business, they don't usually have an in-depth understanding of the many legal dilemmas businesses face on a regular basis. Having an experienced business attorney available to provide legal advice can help businesses control risks, minimize liability and ensure they don't violate any laws.
6 ways attorneys help businesses with day-to-day operations:
Reviewing and structuring contracts with suppliers and subcontractors
Providing legal guidance on how federal, state, and local laws affect the business
Outlining company policies and structuring the content of employee handbooks
Providing oversight on workplace rules and regulations and how to deal with violations of them
Helping with getting payment on debt owed to the company, and negotiating the civil court process
Handling disputes and litigation issues that can arise, including both claims asserted by and against your business
Our Milwaukee employment law attorneys serve the greater Milwaukee area from our Menomonee Falls law firm including West Bend, Mequon, Germantown, Brookfield, Waukesha, West Allis & the surrounding cities.
To fully use this site, please enable Javascript