Real Estate Finance Lawyers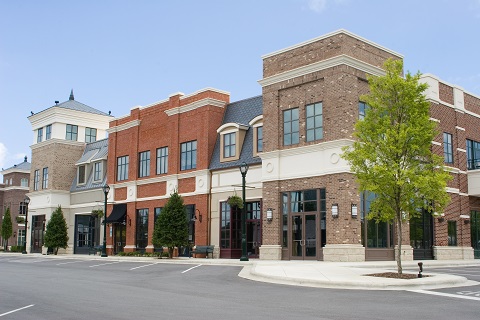 Niebler Pyzyk attorneys provide strategic counsel for real estate financing involving a wide array of properties.
Our highly experienced real estate attorneys represent commercial clients through all phases of real estate financing including purchase, development, and leasing.
Whether you're a buyer, seller, lender, borrower, or investor, partnering with the right legal team for real estate financing can help you save money, avoid unnecessary risk, and contribute actively to the success of your venture.
Our proven record, extensive experience, and diverse areas of practice make Niebler Pyzyk an excellent choice for any real estate financing endeavor. From our offices in Menomonee Falls, we represent clients in the greater Milwaukee area, throughout Wisconsin, and nationwide.
Capabilities
Niebler Pyzyk real estate finance lawyers counsel commercial clients in navigating all aspects of real estate financing including:
Construction, acquisition & permanent financing
Term, revolver & letter of credit financing
Convertible loans
Repossession financing
Subordinated financing
Mezzanine financing
Debt securitizations
Warehouse financing
Conduit financing
Community development financing
Mixed debt financing
Tax-exempt and other tax-driven financing
Financing for investment properties
Workouts and refinancing for troubled real estate
Finance litigation matters including foreclosure
Because our attorneys practice in almost every area of business law, real estate law, and banking law we're able to offer our clients responsive, cost-effective services in all aspects of real estate financing and related legal services.
Who we serve
Niebler Pyzyk attorneys provide strategic counsel for real estate financing involving a wide array of properties including industrial facilities, manufactured housing, retail shopping centers, and malls, mixed-use facilities, hospitality properties including hotels and restaurants, residential developments, and more.
Our legal team has extensive experience representing:
Public & private companies
Commercial & industrial developers
Commercial banks & lending institutions
Insurance companies
Mortgage/loan servicers
Investment banks
Contractors
Investors
The exceptional breadth of our industry knowledge and extensive experience in business, tax, construction, contract, and banking law makes it possible for us to identify or create the right solution for any real estate financing transaction.
Real estate finance law firm serving Milwaukee
Niebler Pyzyk Law Firm provides comprehensive real estate financing support to business clients throughout the greater Milwaukee area. From our convenient location in Menomonee Falls, we serve business clients in Milwaukee, Waukesha, Mequon, Brookfield, Wauwatosa, Germantown, Pewaukee, the surrounding areas, and throughout Wisconsin.
Our real estate financing lawyers have the experience and resources of much larger firms, without the exorbitant fees often found at larger downtown firms.
Contact Niebler Pyzyk law firm today to request a consultation on whatever matter you have that involves real estate financing.
We serve the greater Milwaukee area from our convenient Menomonee Falls location including Waukesha, Brookfield, Glendale, Mequon, Germantown, Grafton, Cedarburg, Wauwatosa, Hartland, Pewaukee, Sussex, New Berlin, West Allis, West Bend, Port Washington & the surrounding communities.
To fully use this site, please enable Javascript