Trusted New Berlin Business Attorney
Niebler Pyzyk's accomplished business attorneys offer a diverse range of legal expertise for businesses in New Berlin and across Wisconsin. We take an interdisciplinary approach tailored to the distinctive needs of each client. Whether you're launching a new business, reconfiguring a thriving enterprise or seeking counsel on contractual issues, our dedicated business lawyers are unwavering in their commitment to advocate for you and safeguard your best interests at every turn.
Contact Us For Affordable Help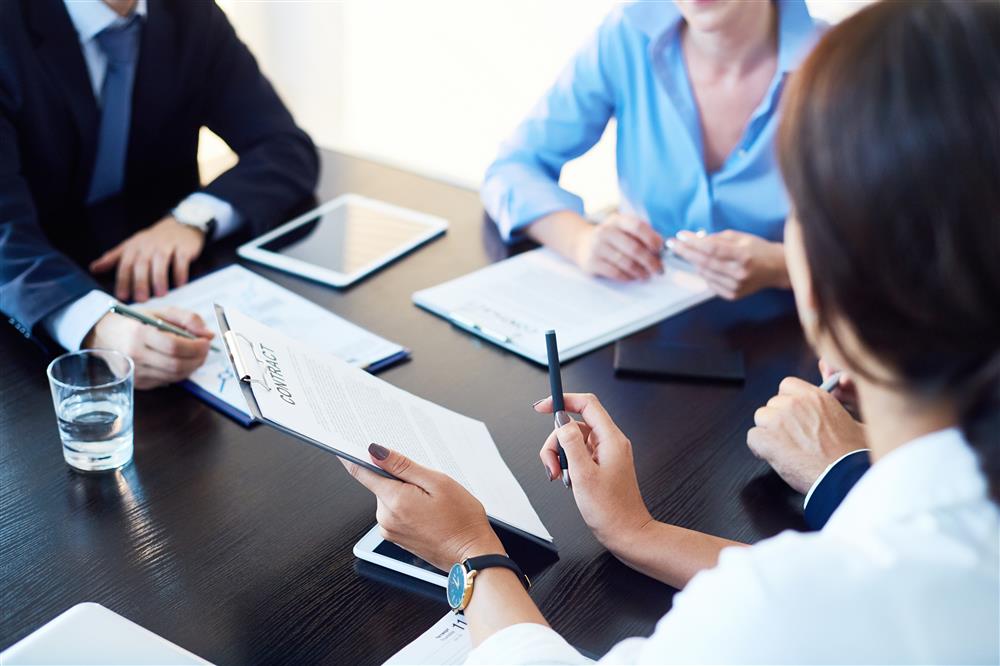 New Berlin Attorneys for Business Formation, Litigation & More
In the intricate realm of business, legal representation is critical, whether for contract disputes, employment matters, tax adjustments or strategic planning for mergers and successions. Niebler Pyzyk is well-prepared to navigate a wide spectrum of legal issues in New Berlin, offering comprehensive legal support to Wisconsin businesses.
Our dedicated business attorneys prioritize the cultivation of enduring client relationships, providing efficient solutions to immediate challenges while laying the groundwork for long-term financial stability. Our specialized expertise in transactional law covers corporate restructuring, LLC formation, tax planning and more.
We cater to businesses of all sizes, ensuring their legal requirements are all precisely met.
Get Help With
Why Hire a Niebler Pyzyk Business Attorney?
For over 75 years, Niebler, Pyzyk, Carrig, Jelenchick & Hanley, LLP has been synonymous with success in serving Wisconsin businesses and individuals. Our seasoned legal team boasts over 25 years of experience as trusted legal counsel for a wide range of businesses, delivering effective representation and practical guidance at exceptionally reasonable rates. When you require legal support for your businesses, Niebler Pyzyk is the partner you can rely on.
Our Milwaukee employment law attorneys serve the greater Milwaukee area from our Menomonee Falls law firm including West Bend, Mequon, Germantown, Brookfield, Waukesha, West Allis & the surrounding cities.
To fully use this site, please enable Javascript