Wisconsin Construction Lien Lawyers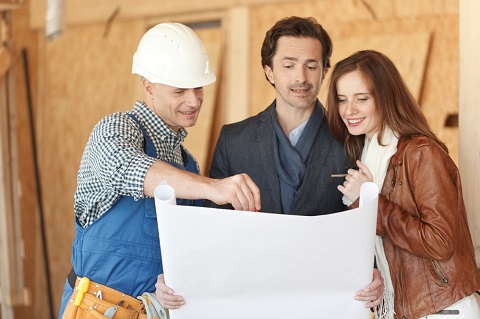 You never know what will change. Protect your lien rights in every job.
Navigate the lien process with help from an experienced attorney
Our Milwaukee law firm offers construction legal services to protect your rights and business.
For contractors or others looking to assert a lien, success can be the difference between getting paid and taking a huge loss.
Whether the owner or upstream contractor has filed for bankruptcy, is defaulting on payments, or something unthinkable has happened, your lien rights are essential.
Contact
Construction Law Attorneys
Properly filing a lien to protect what you have earned can be confusing and often involves multiple steps before, during, and after a project is complete.
Our skilled construction law attorneys with a reputation for winning will help you navigate the lien process to ensure you recover what is owed.
What is a mechanic's lien and where did the name come from?
Mechanics liens are used by contractors and others in the construction industry to get paid for work they've done on a property, or for materials they provided.
The term "mechanic's lien" originated in the late 1700s, a time when the word "mechanic" referred to anyone who worked with their hands—such as builders and others in the trades.
Today, the terminology used for these liens varies from one jurisdiction to another, ranging from "mechanic's lien" to "construction lien" and "property lien." In Wisconsin, these types of liens are typically called "construction liens" or just "liens."
How do liens work?
A lien is used to make a legal claim against a property when a contractor hasn't been paid by the homeowner, or when a subcontractor or supplier hasn't been paid by the general contractor.
The most common scenario is when a contractor completes a remodeling or other construction project but doesn't get payment from the property owner. Getting a lien placed against the property provides a means for contractors to get the money they're owed through the sale of the house.
A less common scenario is when a property owner pays the general contractor for a job, but the general contractor doesn't pay his subcontractors. In this scenario, the subcontractors can file a lien against the property, even though the property owner has already paid for the work. This situation also creates a scenario under which the non-paying contractor may be guilty of a theft by contractor.
The property owner has a civil claim against the contractor for essentially "stealing" the money owed to the subcontractor. Where this occurs, the property owner may be entitled to punitive damages against the contractor as well as the damages caused by not paying the subcontractor. In addition, the contractor may be subject to criminal prosecution if the actions are reported to the authorities.
How do I get a lien?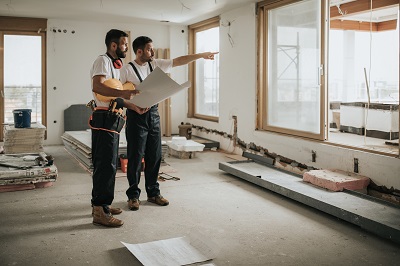 File or contest a lien with professional legal help.
There are websites where you can purchase a lien document and fill it out online. However, the laws governing liens on property are very specific. These are detailed in Chapter 779 of the Wisconsin Statutes. If you don't follow all the procedures and fill out all the forms correctly, your lien will get dismissed if it's ever challenged in court. To make sure you get everything right on your lien, it's best to have an experienced attorney handle the filing.
There are many different situations that require different types of forms and/or notice procedures depending on whether the project is public or private and whether the claimant is a contractor or a subcontractor. However, in general in Wisconsin, claimants are required to file a lien within 6 months after the last day on which labor and/or materials were provided on the project.
Before the lien can be filed, the claimant must serve a Notice of Intent to File Claim for Lien. The Notice of Intent must be served at least 30 days prior to filing the lien. This means that the Notice of Intent must be served within 5 months of the last day on which labor and/or materials were provided on the project.
Can a lien force foreclosure?
Theoretically, yes. However, lien claims rarely ever force a foreclosure. In most cases, just filing a lien on a property is enough to motivate the property owner to make payment.
A lien encumbers a property with a debt that makes it nearly impossible to sell or refinance it. The property owner's mortgage company, whose interest in the property is affected by a lien, will sometimes admonish the property owner to settle up. Having a lien on a property also makes other contractors reluctant, or more likely unwilling, to do any work on the property. So the property owner will have a hard time finding anyone else to work on his or her property.
Wisconsin doesn't explicitly allow for legal fees to be included in a lien claim. Although you can request your legal expenses to be included in your settlement, there is no guarantee the court will award them to you.
What if you've had a lien filed on your property?
There are all kinds of scenarios that may have led to a lien being filed on your property, and it's impossible to address them all here. Maybe you refused to pay a contractor due to shoddy work. Or maybe you paid the contractor for cabinets and countertops, but then he failed to pay the subcontractor who actually made the purchase and now the subcontractor has filed a lien against your property.
If you are a property owner and have had a lien filed on your property, you will likely want to contest the claim. For this, you will need the assistance of an attorney. In some jurisdictions, arbitration or mediation may resolve the dispute and get the lien holder to quit the claim. If these aren't an option, your only recourse is to file a civil action against the contractor (or subcontractor) who filed for the lien.
Countering a lien is complicated, and every case has unique circumstances, so the best advice we can offer here is to seek the counsel of an experienced lien law attorney.
We serve the greater Milwaukee area from our convenient Menomonee Falls location including Waukesha, Brookfield, Glendale, Mequon, Germantown, Grafton, Cedarburg, Wauwatosa, Hartland, Pewaukee, Sussex, New Berlin, West Allis, West Bend, Port Washington & the surrounding communities.
To fully use this site, please enable Javascript