Milwaukee Construction Lawyers
Reputable attorneys for all your construction-related legal needs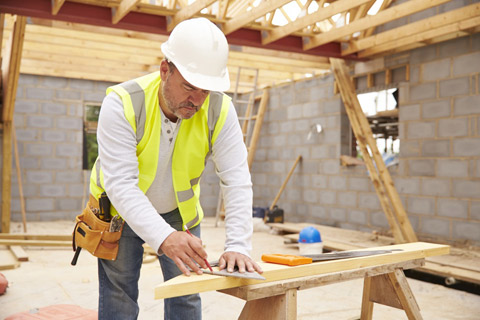 We provide skilled representation for developers, contractors & owners in all aspects of construction and real estate law.
For over 75 years, the construction law attorneys at Niebler Pyzyk have provided unmatched legal services in all matters of construction law—including the defense of architects and general contractors against professional liability claims and disputes involving the AIA form contract documents and every construction legal matter in between.
Contact Construction Law Attorneys
Our construction practice also focuses on the rights of homeowners and industry professionals in new construction and home improvement projects. We can help you with construction lien law, contract disputes, delay claims, and any other issue which can arise between homeowners and contractors.
Knowledgeable legal advice for homeowners & construction industry professionals
Niebler Pyzyk construction law attorneys also provide experienced legal counsel concerning:
Our attorneys are known for providing skillful legal counsel and representation to a vast spectrum of clients throughout the construction industry, including:
Owners
Developers
Architects
Designers
General Contractors
Sub-Contractors
Construction Managers
Material Suppliers and Consumers
Lenders
Manufacturers
Engineers
Surveyors
More
Schedule a consultation with our Milwaukee construction attorneys
Our skilled attorneys handle all aspects of construction law including contract disputes, financing, zoning, leases any other construction-related legal matter. Whether your project or case is private or public, as small as a home renovation or as big as an urban high rise; whether clear-cut or complex, we can be involved from the very beginning to ensure the matter is completed with minimum difficulty and in favor of our client's best interests.
Schedule a consultation with Niebler Pyzyk construction law attorneys today.
We serve the greater Milwaukee area from our convenient Menomonee Falls location including Waukesha, Brookfield, Glendale, Mequon, Germantown, Grafton, Cedarburg, Wauwatosa, Hartland, Pewaukee, Sussex, New Berlin, West Allis, West Bend, Port Washington & the surrounding communities.
To fully use this site, please enable Javascript