Milwaukee Commercial Loan Workout Agreements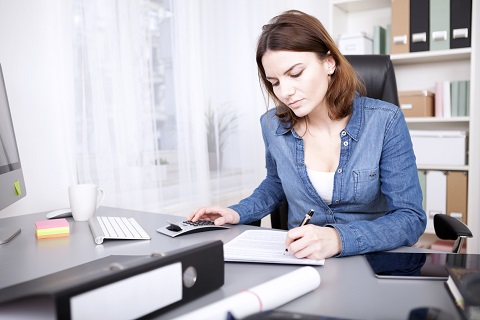 Our attorneys are highly experienced in drafting & negotiating loan workout agreements.
Effective loan workout agreements for lending institutions & individuals
Sometimes loan transactions do not go as planned. Debtors fall into default or may soon be in default. Our skills can help you achieve the best outcome if a loan is in default or in danger of default.
Niebler Pyzyk attorneys work with both lending institutions and debtors in these scenarios and in almost all aspects of financial law.
In the right cases, we work towards avoiding collection proceedings – with a potential refinancing or restructuring of the loan obligations.
Contact
Banking Law Attorneys
Why should businesses pursue commercial loan workouts?
Workouts are a plan to get the borrower out of debt and back on track. A successful debt workout strategy can save a deal from an ugly outcome like foreclosure and saves both parties time and money.
If a firm is in default or is nearing default, business loan workouts enable it to mitigate losses and move on as quickly as possible. Our attorneys also represent small businesses. If you are in delinquency on an SBA loan, or in default and need legal advice, contact Niebler Pyzyk to learn how we can help.
Why hire an attorney for a commercial loan workout?
It is important to hire an attorney for the loan workout process because while workouts are good-faith attempts to prevent foreclosure and other consequences of default, there still are risks for all parties involved. The idea is to reach the best deal possible and be protected from any further harm while doing so. Our extensive knowledge of all of the remedies available enables us to consider every angle, tailor a solution for you, and effectively negotiate on your behalf.
Commercial loan workout strategies for lending institutions & business
Our banking and finance attorneys have the experience to tailor a positive outcome through a combination of experienced negotiating and drafting skills including:
Pre-default and post-default negotiations
Loan and mortgage modifications
Forbearance agreements
Deed in lieu of foreclosure
Receivership
Pre-foreclosure real property—purchase and sale
Short sale—purchase and sale
Pre-default and post-default legal services
Whether a commercial loan is just getting into hot water or is already deep in trouble, we bring invaluable insight when navigating the nuances of both pre-default and post-default negotiations.
Pre-Default
While it can be tempting to put off acknowledging a pending default or hope things will right themselves, coming forward early shows lenders the management of your firm is honest and gives both entities time to prepare. In turn, both parties can come to a table built on trust and mutual respect, to secure a beneficial workout plan. If commercial loan default is in the future, seek the counsel of our highly experienced banking law attorneys now.
Post-default
If a default has already happened, we can help you work through financial issues and get back into commerce as soon as possible. Often there are negotiations that can take place after default, and our attorneys will identify the best strategy for your situation.
Loan and mortgage modifications
Commercial loan modifications and mortgage modifications restructure the agreement to make the borrower's obligations more manageable. These modifications can be paired with other tools to provide the optimal solution for a variety of default situations. Our loan workout attorneys will recommend suitable modifications to prevent or address loan default.
Forbearance agreements
Forbearance agreements give a business time to cure its default while still preserving the lender's rights. Essentially, the lender agrees not to foreclose or exercise other options for a certain amount of time, provided the business is working towards curing the default. These agreements and the remedies within can vary greatly depending on the specifics of each situation. If forbearance is determined to be the best course of action, our qualified attorneys will examine the details and negotiate the best terms possible on your behalf.
Deed in lieu of foreclosure
Another way to circumvent the foreclosure process is for the borrower to voluntarily transfer the deed to the lender. In exchange, the lender releases the borrower from all future obligations but does not necessarily forgive the deficiency balance owed. Other terms can be part of the transaction, such as the length of time before the property must be vacated. If you are seeking resolution via deed in lieu of foreclosure, our attorneys will apply their depth of understanding to guarantee the best outcome for your situation.
Receivership
A receiver is a neutral third party assigned by a court to collect assets and liquidate collateral in order to preserve the interests of the lender. Our attorneys provide effective representation in all aspects of receivership proceedings including:
Advising creditors on receiver appointment
Foreclosure of real property
Liquidation of personal or intellectual property
Initiating administrative, state, or federal receivership
Our law firm has decades of experience in business law, banking law, real estate law, and litigation. Our banking and finance lawyers have established a track record of achieving successful outcomes for creditors and investors and giving court-appointed receivers crucial support during receivership proceedings.
Pre-foreclosure real property purchase and sale
Another way to avoid the time-consuming and expensive process of foreclosure is to sell the property in question as a means of resolving the debt. Whether you need help working through a pre-foreclosure sale or are looking to purchase a property before it is foreclosed, our attorneys understand the nuanced details of the process and will apply their knowledge to help you come out ahead.
Short sale
Circumstances can arise where a borrower owes more on a property than it is actually worth. In these situations, a standard sale as described above will not generate sufficient funds to cover the balance owed on the loan. A short sale occurs when a lender agrees to allow the borrower to sell anyway. The lender accepts all proceeds of the sale—even though they are less than the borrower's outstanding balance—as satisfaction of the loan. Our experienced lawyers can help negotiate favorable terms within a short sale and ensure you understand the terms of the agreement.
We offer business and financial legal services at reasonable rates. Our convenient Menomonee Falls location is about 15 minutes from Milwaukee and has ample free parking.

We serve the greater Milwaukee area including Shorewood, Glendale, Fox Point, Cedarburg, West Bend, Mequon, Sussex, Germantown, Brookfield, Elm Grove, Wauwatosa, Waukesha, Pewaukee & the surrounding areas.
To fully use this site, please enable Javascript