Drafting & Protecting Marital Property Agreements in Wisconsin
Milwaukee lawyers for prenups & post-marital agreements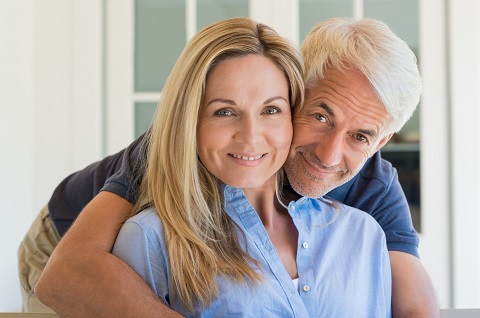 Take care of the "what ifs" with a marital property agreement and put your mind at ease.
Voluntary marriage contracts between spouses can have many benefits, and skilled legal counsel is crucial before either party signs anything.
It's increasingly common for Wisconsin couples to use a prenuptial agreement as a financial planning tool. This is especially true of individuals marrying later in life or for the second or third time.
A skillfully written prenup or post-marital agreement can save a great deal of stress and expense if divorce becomes inevitable. Marital property agreements may also require changes to estate planning provisions.
Our experienced attorneys understand Wisconsin law on prenuptial agreements and what questions to ask in order to create an effective marital property agreement customized to your unique situation.
Contact
Wisconsin Prenup Lawyers
Prenuptial agreements: managing marital property on your own terms
Wisconsin is a marital property state, which means that under most circumstances even the property each person acquired before marriage becomes marital property unless a prenuptial agreement is signed.
Prenuptial agreements not only protect individual interests and assets, they give couples the power to opt-out of some or all Wisconsin marital property law requirements.
In the event of divorce or death, this contract defines how property and support are handled. Without a prenuptial agreement, your assets are subject to the ruling of the family court.
A couple may choose a prenup:
When there is potential for significant loss due to a major income disparity
When one spouse has substantial debt
To protect a business from being liquidated or split
To ensure children from a previous marriage receive their inheritance
To benefit estate or tax planning
No matter the reason for a prenup, professional legal assistance is essential. Don't let an oversight nullify the agreement. Our attorneys will make sure your interests and property are protected.
Postnuptial agreements
A postnuptial agreement or post-marital agreement is the same type of contract, created after marriage.
Common reasons couples choose a postnup often include circumstances where the financial status of either spouse changes significantly, due to an inheritance, sale of a business, investment income adjustment, or a change in career.
In certain cases, a post-marital agreement can be used to resolve a conflict over lifestyle, finances, or infidelity (as long as both parties are open to the idea).
Meeting legal requirements for prenuptial agreements in Wisconsin
Both pre- and postnuptial agreements are only valid if certain requirements are met, including complete financial disclosures from both individuals and voluntary consent to the agreement. Make sure your marital property agreement is fair and enforceable by discussing your situation with an experienced attorney.
We serve the greater Milwaukee area from our convenient Menomonee Falls location including Waukesha, Brookfield, Glendale, Mequon, Germantown, Grafton, Cedarburg, Wauwatosa, Hartland, Pewaukee, Sussex, New Berlin, West Allis, West Bend, Port Washington & the surrounding communities.
To fully use this site, please enable Javascript