Milwaukee Business Mergers & Acquisitions Lawyers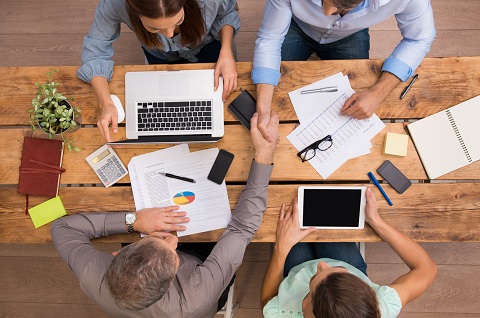 Skilled representation for buyers & target companies in Wisconsin.
Affordable representation for buyers and sellers
Undertaking a merger or acquisition is both a momentous and challenging time for businesses. A merger or acquisition typically extends well beyond the initial legalities and into matters affecting integration of different ideologies and policies, as well as tax implications. It's critical to have a clear road map for how all these issues will be handled.
Whether you are merging with another business, buying a business, or selling a business, the skilled legal team at Niebler Pyzyk will ensure the merger or acquisition is aligned with your best interests. Our objective is to guide you through the legalities of the mergers and acquisitions process to ensure maximum synergy while avoiding common pitfalls.
Contact
Business Law Attorneys
Experienced, affordable representation for business mergers & acquisitions:
Financing
Environmental concerns
Human resources matters
Intellectual property rights
Non-compete Agreements
Existing or pending indemnification
Looking out for the best interests of buyers
As the buyer, acquisitions can be incredibly beneficial when properly planned and structured. We will ensure you successfully and safely integrate the target company into your business, as well as secure assets critical to ongoing operations, such as intellectual property and technologies. Our experienced legal team will also advise you on both the immediate tax consequences and those which accrue over the long term.
Looking out for the best interests of sellers
Our corporate attorneys work with target companies during mergers to ensure beneficial results for their stakeholders. We help with tax planning, ensure due diligence, and blueprint a plan to maintain your company's ideology and values following the merger. Whether you're looking to ensure your existing workforce stays in place or to make sure the company continues on with the same values, your goals are our goals.
Personalized service, reasonable rates
As a Milwaukee area law firm with a long history of representing small and mid-sized local businesses in mergers and acquisitions, we realize most businesses here don't have Fortune 500 budgets. In consideration of this, we offer legal representation at very reasonable rates.
Big firm experience, small-town location
Located in Menomonee Falls, just 25 minutes from downtown Milwaukee, our firm represents a wide range of clients throughout southeast Wisconsin. We have over 75 years of experience helping local businesses safely navigate the often complicated waters of mergers and acquisitions. We can do the same for yours.
The best way to find out if we're a good fit for your plans is to sit down and talk with us. We'll take the time to get to know your business and answer your questions.
Our Wisconsin M&A lawyers serve the greater Milwaukee area from our Menomonee Falls law firm including West Bend, Mequon, Germantown, Brookfield, Waukesha, West Allis & the surrounding cities.
To fully use this site, please enable Javascript