Milwaukee Construction Litigation Law Firm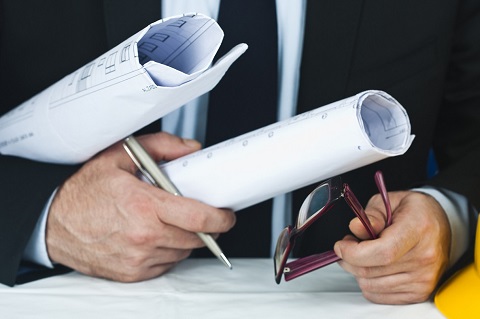 Keep your construction project moving, even if litigation is unavoidable.
Wisconsin construction law litigation attorneys
Our law firm is highly skilled in handling construction projects from the initial formation of contracts through completion of the project. We can also address any issue that may arise during construction quickly and efficiently, so your construction project is never at a standstill.
Should you be forced to resort to litigation to resolve a construction dispute, our attorneys have the skill and trial experience to bring your matter to a reasonable, negotiated end or if necessary present it to a jury or a judge with the expertise to give you every advantage at trial.
Contact
Construction Litigation Attorneys
Whether you're a property owner, developer, general contractor, material supplier, architect, engineer, construction manager, insurance provider, homeowner, or subcontractor, choose Niebler Pyzyk for strong representation or sound legal advice in matters of construction law. The partnership you develop with our firm will add value to whatever construction-related matter you are involved in.
Types of construction lawsuit cases
We help our clients evaluate and navigate practically any case for a construction lawsuit including:
Suing a builder for bad workmanship or unfinished work
New home construction defects
Nonpayment of invoices
Breach of contract
Fraud
Construction delay claims
Construction negligence
Insurance coverage issues
Our attorneys have experience successfully handling construction litigation and disputes involving all types of projects and properties including apartment complexes, single-family homes, commercial buildings, hospitals, industrial facilities, and many others.
Construction litigation in commercial projects
We understand even in the middle of a construction dispute, running a profitable business is the priority for our commercial clients. Our attorneys work efficiently and with integrity to arrive at a successful outcome as quickly as possible so you can move forward again.
We provide results-oriented legal representation, meaning we will look for the most time and cost-effective way to end the dispute whether through mediation or litigation.
In cases where litigation cannot be avoided, we will explain the strengths and weaknesses of your case in plain terms, prepare your case to win at trial, and provide a thorough litigation plan so you always know where things stand.
Niebler Pyzyk lawyers are familiar with the procedures used in state and federal courts and have the experience and resources to litigate against 'big firms' and win. Whether you are a plaintiff or a defendant in a construction lawsuit, our highly experienced legal team will help you achieve the best result with a view to minimizing financial stress.
Effective representation for homeowners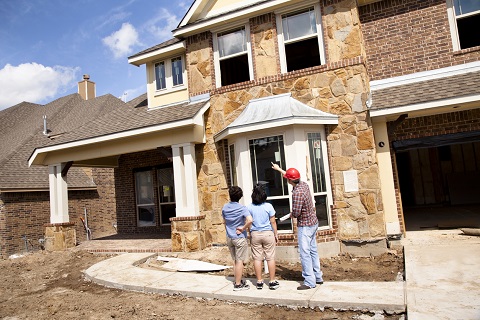 Need legal advice involving a dispute with a bad contractor? Book your consultation today.
When a homeowner hires a contractor for new home construction, home renovations, or a remodeling project, you may have a legal claim against the contractor if they fail to meet the specifications of the contract.
One of the most common reasons for taking legal action against a contractor is defective construction work such as:
Design deficiencies (e.g. roof not built to code)
Material deficiencies (e.g. poor quality asphalt)
Construction deficiencies (e.g. electrical problems)
Subsurface deficiencies (i.e. soil conditions resulting in unstable foundation)
Most construction contracts include a guarantee of 'reasonable workmanship.' Many states have a 'Right to Cure' requirement which means homeowners must give a contractor an opportunity to repair construction defects before a lawsuit can be filed.
Wisconsin is not a 'Right to Cure' state, but there is a statute of limitations for construction defect lawsuits.
The property renovation lawyers at Niebler Pyzyk strategically employ important contractor notice requirements and consumer protection laws to benefit their homeowner clients.
Construction dispute mediation
Disputes can bring a construction project to a full stop, and construction lawsuits can take months to reach a resolution.
Mediation, arbitration, and settlement negotiation are valuable tools for dispute resolution and can be time and cost-effective alternatives to litigation.
Our attorneys have experience representing developers, contractors, and their clients in a wide array of construction disputes. We understand and are sensitive to the costs associated with litigating claims and proceed always with the consideration of balancing the costs and benefits of litigation.
Our in-depth understanding of construction law and the legal concepts that control it will help you decide whether it makes economic sense to pursue a courtroom victory or seek an alternate resolution.
No matter what action you decide to take, reputable legal representation is essential for your success in or outside a courtroom. We'll ask how you would define a successful outcome and help you find the best resolution to minimize expense and disruption while also helping move the construction project forward.
Avoiding construction disputes
In many cases, construction disputes over work quality, site conditions, or communication errors stem from issues with the original construction contract.
Neither party signs a construction contract expecting a dispute halfway through the project. The nature and scope of construction projects can result in complicated contracts that generate disputes once work is underway, especially when key information is absent, unclear, or open to misinterpretation.
Our experienced attorneys can draft, review and negotiate effective residential and commercial construction contracts helping to avoid confusion, pitfalls, disputes, and unexpected costs down the road. We also represent commercial clients during all phases of real estate financing for a wide variety of properties.
Contracting work can be stressful for both parties. If any of the following effect you give us a call.
Book a consultation with a construction litigation lawyer today.
We serve the greater Milwaukee area from our convenient Menomonee Falls location including Waukesha, Brookfield, Glendale, Mequon, Germantown, Grafton, Cedarburg, Wauwatosa, Hartland, Pewaukee, Sussex, New Berlin, West Allis, West Bend, Port Washington & the surrounding communities.
To fully use this site, please enable Javascript