Business Succession Planning
Creating effective succession plans for businesses in Milwaukee & throughout Wisconsin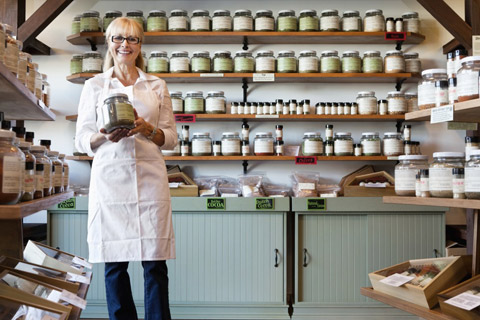 Protect your business with skilled succession planning.
All business owners should consider succession planning. Succession planning is especially important in the case of a family-owned business that may depend on continued commitment of family members and others to assure continued success after the death or retirement of the current owners.
Unfortunately, this essential planning is overlooked by many organizations. Failure to properly plan for the future can put your business in jeopardy. Niebler, Pyzyk, Carrig, Jelenchick & Hanley, LLP has decades of experience helping businesses and their owners plan for the future.
When advising family-owned businesses on succession planning, we encourage business owners to consider the possibilities with an eye towards what is best for the current owners, for the business, and for the family.
Contact
Business Law Attorneys
Our approach to business succession planning
Our comprehensive approach to practicing law allows us to efficiently handle all your legal needs related to business, estate planning, family law and more.
Our attorneys will take the time to understand your business, values and goals to help transfer the business successfully.
Our succession planning services include:
Defining your business goals and financial needs
Strategies for management transition
Transfer of ownership
Tax planning for the business and/or estate
Addressing asset protection opportunities and challenges
Estate planning for the business owner and family
Ensuring family members, employees, stakeholders and other parties associated with your business know where they stand in the future eliminates uncertainty and the consequences stemming from a lack of vision.
Risks of not having a business succession plan
While the work involved in creating a strong succession plan (and often an estate plan as well) can be intimidating, doing the work is far preferable to the grave financial and emotional fallout you risk by avoiding succession planning.
Lack of a succession plan can easily result in:
Lack of clear direction and leadership, leading to power struggles
Employees losing faith in company leadership and seeking more secure opportunities elsewhere
Family strife stemming from business disagreements
Potential litigation costs associated with conflict
Potential loss of value if surviving shareholders decide to sell
Because our law firm handles all aspects of business law, estate law, and family law, our attorneys are uniquely qualified to assist you in navigating complex decisions and relationships.
Schedule a meeting with one of our attorneys today and begin the important conversation about ownership, wealth, responsibility, and other key aspects of family business succession planning.
Family business succession planning questions
A strong business succession plan is crucial for a sustainable multi-generation family business. Family members should discuss the vision and plans for the business. This often proves to be as (or more) challenging than other critical business decisions they've been confronted with.
Questions to consider when developing your succession plan:
Is the business strong enough to be viable for the next generation?
Are there family members not currently involved who intend to join the business? What is their vision?
How do the individual visions held by family members compare to the overall vision for the business?
Should the business be sold as a means of ensuring liquidity and financial security?
If the business will not be sold, who will take over?
Is this individual qualified and trained to run the business? If not, how can they prepare?
Our experienced attorneys will guide you and your family through the succession planning process to create a strategy aligned with your personal and business goals.
Practical legal strategies for a successful future
Businesses should also consider the relationship between the shareholders or members. With business formation, Niebler Pyzyk attorneys will identify issues related to governance between the stakeholders. We advise our business clients regarding practical issues that may result in ownership changes, such as death, disability, retirement, or resignation of one of the shareholders or members. It is critical to plan for these events.
Niebler Pyzyk attorneys have the knowledge required to consult and assist with succession planning, buy-sell arrangements and other legal services helping you effectively strategize for a more successful future for your business. We also provide estate planning services including estate succession and retirement planning.
To fully use this site, please enable Javascript