Commercial Litigation & Business Disputes
Milwaukee business litigation lawyers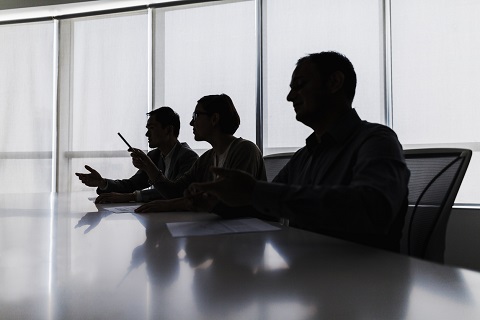 Our commercial litigators are your best resource for avoiding a lawsuit or winning a successful verdict at trial.
Niebler Pyzyk are trustworthy litigators for businesses of all sizes and types. We have decades of experience representing individuals, companies, and organizations in corporate and general commercial litigation and successfully resolving disputes with sensitivity to the costs associated with litigating claims.
Our Milwaukee business litigation attorneys provide alternative resolutions and represent clients in litigation involving:
Breach of contract
Business ownership disputes
Business partnership disputes
Family business disputes
Shareholder disputes
Commercial code disputes
Warranty disputes
Employer/employee relations including wrongful termination
Theft of business opportunities
Non-competition and non-solicitation
Business torts
Fraud
Corporate & LLC litigation
Franchise litigation
Privacy & data protection
Unfair & deceptive trade practices
Civil RICO claims
IP litigation related to misappropriation of trademarks, copyrights & trade secrets
Environmental Litigation
The experienced commercial lawyers of Niebler Pyzyk will protect your legal interests involving virtually any legal claim or dispute arising in a commercial/transactional context.
We understand the ramifications litigation can have for a business. Our commercial litigators can be an invaluable resource for companies looking to avoid lawsuits and resolve disputes without resorting to formal litigation.
Contact our law firm today and tell us about your case.
Contact
Corporate Litigation Lawyers
Types of business litigation
Commercial litigation encompasses virtually any type of litigation involving business issues. The dispute is typically between businesses, but not always. We handle the full spectrum of business disputes including those involving competitors, distributors, vendors, consumers, employees and service providers.
Corporate litigation involves activities of the corporation that can generate a shareholders' dispute or a breach of fiduciary duty claim. Legal duties and corporate control issues can affect corporations of all sizes whether a new small LLC or large established corporation.
Commercial litigation involves business strategy and implementation such as trademark infringement or contract breaches. Our attorneys handle business disputes of all kinds from the straightforward to the complex.
Types of alternative dispute resolution
Alternative dispute resolution (ADR) includes several out-of-court means of settling disputes.
ADR may include:
Arbitration
Mediation
Negotiation
Private dispute resolution is typically much faster and less costly than a court trial and can give companies more control over both jurisdiction and confidentiality. Sometimes these methods can be used to get a faster, cheaper result or even a resolution that may avoid litigation entirely.
Schedule a consultation with a Niebler Pyzyk attorney to discuss the potential advantages and drawbacks of different ADR methods and formal litigation as they pertain to the specifics of your case.
Effective dispute resolution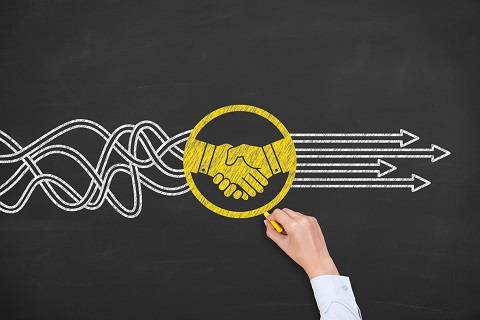 A lawyer skilled in dispute resolution can save businesses significant time & money.
No matter what form of legal action you plan to take, reputable legal representation is essential for your success in or out of the courtroom. Our attorneys provide results-oriented legal representation, and we will never draw out a dispute in order to win a verdict at your expense.
Among the questions we will ask are:
What does winning mean to you?
How would you define a successful outcome in terms of your business goals?
The best resolution minimizes expense and disruption to your life and your business while also helping to move your business interests forward.
We will prepare to win your case at trial and explore alternate methods of resolving the dispute. Effective solutions can almost always be found through mediation, arbitration, or skilled settlement negotiation.
Commercial litigation lawyers for small business owners
The lawyers at Niebler Pyzyk are proud to provide thoughtful and professional legal representation for small business owners, family-run businesses, entrepreneurs and start-ups, private companies, and businesses of all sizes.
We understand creating and running a small business represents sacrifice, hard work, and in many cases your family's livelihood. Our attorneys will work hard to protect your investment and business interests before a legal dispute jeopardizes your resources, security, and future.
Contact the Milwaukee area law firm of Niebler Pyzyk for affordable legal representation in the event of a commercial dispute and pre-emptive guidance to minimize the risk of future lawsuits.
No matter what form of legal action you plan to take, a reputable legal team by your side is essential for your success in the courtroom.
Cost-effective legal representation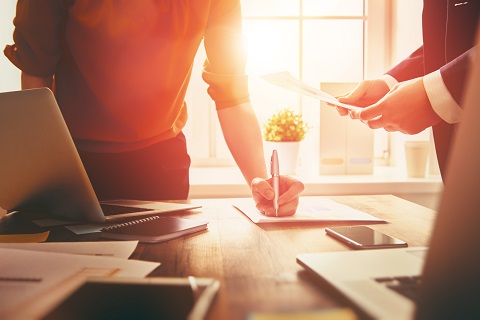 Our litigation attorneys help you control your outcome & costs.
Our corporate litigation attorneys work with integrity from the moment you begin to describe your case until we arrive at a successful outcome. We'll take the time to listen to your concerns and explain the strengths and weaknesses of your case in plain terms.
We understand that litigation is often a costly, time-consuming way to resolve a dispute. Our in-depth understanding of complex commercial law and the legal concepts that control will help you decide whether it makes economic sense to pursue a courtroom victory or seek an alternate resolution.
At Niebler Pyzyk you'll benefit from the experience and resources found at much larger firms, without the exorbitant legal fees. We're proud to offer our clients effective legal representation in business disputes while working to minimize financial stress.
Going the distance: commercial litigation trial lawyers
When you need a commercial litigation attorney to achieve your objectives in court, Niebler Pyzyk law firm offers unmatched value.
Our attorneys have experience representing both plaintiffs and defendants in a wide array of commercial matters in state and federal courts. We are very familiar with procedures utilized in these courts and have tried cases before judges and juries in Wisconsin and other states.
We have the capacity and experience to litigate with the "big firms" and will not back down simply because the opposing side has decided to inundate us through discovery and motion practice.
For over seven decades we've provided representation to Wisconsin businesses who trust our trial attorneys to represent their interests through the entire litigation process. We understand and are extremely sensitive to the costs associated with litigating claims, and proceed always with the consideration of balancing the costs and benefits of litigation.
Legal consultations for commercial litigation cases
Commercial litigation has the potential to be an expensive and time-consuming undertaking. Our highly experienced attorneys provide objective legal advice so you can feel confident before committing your resources to a litigation strategy or deciding on an alternative method of dispute resolution.
If you're experiencing a business dispute of virtually any type, our experienced team of lawyers will help you reach the best solution for your specific situation. Our law firm has helped businesses and individuals in Wisconsin for more than 75 years with all aspects of business law.
Our attorneys provide successful representation during litigation and help business owners develop effective strategies to protect personal and commercial liability and make future litigation less likely.
Our Menomonee Falls law firm serves the greater Milwaukee area including West Bend, Port Washington, Grafton, Cedarburg, Glendale, Mequon, Germantown, Brookfield, Wauwatosa, Waukesha, Sussex, Pewaukee, Hartland, New Berlin, West Allis & the surrounding communities.
To fully use this site, please enable Javascript