Wisconsin Property Tax Appeal Lawyers
Milwaukee law firm handling property tax disputes and objections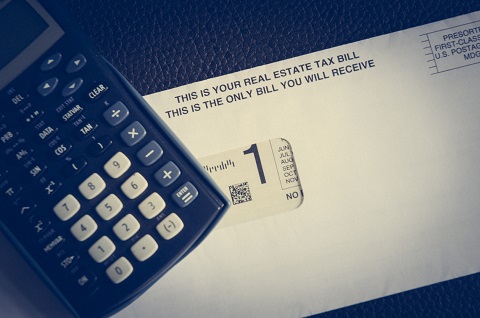 We'll protect your legal rights when your property value is assessed.
An inaccurate tax assessment is expensive and frustrating. If you believe you are being wrongly assessed our experienced real estate lawyers will evaluate your tax assessment to ensure you don't overpay on taxes.
Commercial property tax disputes
Paying too much in business property taxes can hurt your business and give the competition an unfair advantage. Niebler Pyzyk real estate attorneys have a track record of successfully challenging property tax assessments and helping business owners control costs.
Individual property tax disputes
Real estate tax assessments can present a challenge to municipalities because of the potential for significant political consequences. Our experienced real estate attorneys have an in-depth understanding of Wisconsin's complex city, county, and state laws affecting individual property tax regulations.
Contact
Property Tax Attorneys
Experienced representation in real estate tax matters
Most often, the property owner is the best judge of whether the property has been wrongly valued.
Our real estate lawyers can help you:
Ensure your property appraisal and valuation is conducted properly for accurate results
Review the methodology used by the assessor valuing your property
Confirm whether you are truly being wrongly assessed
Challenge the assessment before your local Board of Appeals
Niebler Pyzyk attorneys will provide guidance and advice throughout the process. Your questions and concerns around tax assessment, appropriate valuation techniques, and the Constitutional and statutory requirements of assessing real estate in Wisconsin will be clearly addressed so you understand your options.
Property tax exemptions and litigation
Our real estate tax attorneys have years of experience helping individuals, businesses, and nonprofits navigate Wisconsin real estate laws and successfully obtain an appropriate and fair assessment of their real estate.
In addition to commercial and individual real estate tax disputes, our Menomonee Falls law firm also handles objections to property taxation of:
Special use manufacturing properties
Industrial properties
Utilities
Niebler Pyzyk is the law firm Wisconsin turns to for real estate and construction legal help because of our history of success in property tax controversy litigation and commitment to helping businesses and individuals obtain fairness in property valuation without creating financial stress.
Milwaukee attorneys clarifying the property tax appeal process & deadlines
After decades of helping businesses and individuals settle property tax disputes, Niebler Pyzyk attorneys have the experience you need to protect your home or business from being over-taxed.
Questioning your real estate tax bill? Contact us online for a consultation with a Wisconsin property tax assessment attorney.
We serve the greater Milwaukee area from our convenient Menomonee Falls location including Waukesha, Brookfield, Glendale, Mequon, Germantown, Grafton, Cedarburg, Wauwatosa, Hartland, Pewaukee, Sussex, New Berlin, West Allis, West Bend, Port Washington & the surrounding communities.
To fully use this site, please enable Javascript