Milwaukee Area Creditor Foreclosure Attorneys
Wisconsin lawyers for replevin and receivership proceedings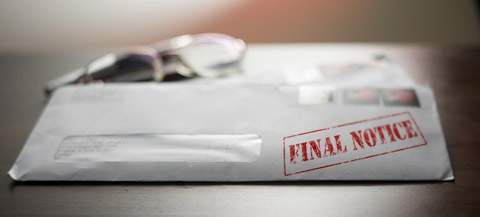 Our attorneys protect creditor rights in Wisconsin & nationwide.
When creditors are faced with the prospect of initiating litigation or collection efforts to recover on loans and extensions of credit, Niebler Pyzyk will work to ensure maximum recovery from individual debtors or companies.
Contact Attorneys
Book a Consultation
Our financial law attorneys have helped numerous institutions across the country collect money and protect collateral following default. We have litigated extensively in federal Bankruptcy court and in Wisconsin receivership proceedings on behalf of our lending institution clients.
How we protect and enforce creditor's rights
Our attorneys' primary goal is always to recover the amounts owed to creditor clients as efficiently and cost-effectively as possible.
Advocating for the rights of your institution may include:
Recovery strategies including secured workouts, forbearance agreements, or foreclosure proceedings
Collateral agreements
Commercial guaranty agreements
Prosecuting judgment collection lawsuits (civil suits, mortgage deficiency, and commercial code)
Judgment collection (garnishment, lien enforcement, and mortgage foreclosure)
Arrangements for receivership of debtor assets
Representation of creditor in bankruptcy court
Defense against preference claims filed by the debtor
Decades of experience in banking law have given us a unique set of tools and insight for dealing with defaulting debtors in these various settings. Protect your creditor rights and engage the services of reputable banking law attorneys to help recover the money you are owed.
Receiverships
A receiver is a neutral third party (person with zero interest or involvement in the lawsuit) appointed by a court to collect assets and liquidate collateral, preserving the value of property in order to protect the rights of the creditor entitled to it.
Our attorneys provide effective representation in all aspects of receivership proceedings including:
Advising creditors on receiver appointment
Foreclosure of real property
Liquidation of personal or intellectual property
Initiating administrative, state, or federal receivership
Our law firm has decades of experience in business law, banking law, real estate law, and litigation. Our banking and finance lawyers have established a track record of achieving successful outcomes for creditors and investors and giving court-appointed receivers crucial support during receivership proceedings.
Replevin
Replevin is an action taken to recover property and return it to its rightful owner. Replevin actions specifically focus on the "claim and delivery" of the property itself rather than monetary compensation.
In a replevin lawsuit, a creditor asks the court to order a debtor to return property (such as a car if the loan is in default). Replevin is a way creditors can legally repossess collateral if repossession isn't possible (if the secured property is hidden, unavailable, or at risk of being damaged).
Our attorneys have extensive experience representing creditors in collateral recovery cases when debtors refuse to pay, communicate, or declare assets. We have an in-depth understanding of Wisconsin and federal debt collection and collateral recovery laws and will design an effective strategy for the return of secured collateral.
The collateral recovery process is subject to complex laws, and improper methods put creditors at risk of owing fines or even being sued. Protect your rights to asset recovery by partnering with an experienced replevin lawyer. As a creditor, you may also be entitled to seek monetary damages based on the time the debtor held on to the collateral.
Creditors representation
If you're dealing with a debtor engaged in fraudulent activity to avoid payment, our attorneys can help you pursue full recovery through litigation (bankruptcy litigation and other claims).
Our creditor's rights litigation practice includes:
Recommending ways to address security documentation issues
Litigating fraudulent conveyance or transfer claims
Obtaining relief from an automatic stay in order to reclaim property
Landlord and property owner representation
Representing commercial clients in non-dischargeability claims (in bankruptcy cases)
Defense of consumer claims including wrongful foreclosure, consumer protection claims, truth in lending suits, and more
Enforcing a debtor's legal obligation to pay or cooperate with collateral recovery proceedings can involve complex situations and many unique issues. Our law firm has decades of experience representing businesses, lending institutions, banks, collection agencies, and other financial institutions in complicated litigations involving collateral recovery.
Schedule a creditors' rights consultation
Our attorneys will help you navigate the myriad legal requirements of collection and bankruptcy to maximize the recovery on your claim.
From our convenient location in Menomonee Falls, we serve clients in the greater Milwaukee area, Wisconsin, and nationwide including Shorewood, Glendale, Fox Point, Cedarburg, West Bend, Mequon, Sussex, Germantown, Brookfield, Elm Grove, Wauwatosa, Waukesha, Pewaukee & the surrounding areas.
To fully use this site, please enable Javascript