Cohabitation Agreement Lawyer in Milwaukee
Secure Your Future
Although common law marriages, or cohabitation, are not legally recognized by the state of Wisconsin, there are steps couples can take to safeguard their rights. Some states grant rights in common law marriages, but Wisconsin does not. Filing a Watts case provides Wisconsin residents with the tools necessary for resolving financial and property disputes when a long-term relationship ends. Our cohabitation lawyers in Milwaukee are here to guide you and ensure a smooth process during separation.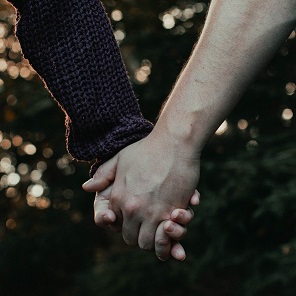 Is Common Law Marriage Recognized in WI?
No. Common law marriage, also known as cohabitation, was abolished in Wisconsin in 1917. Even if the couple has lived together for decades, Wisconsin law does not treat the relationship as a legal marriage. Therefore, those in common law marriages do not have the same rights of those in a legal marriage in Wisconsin.
How To Divide Assets During Common Marriage Separation
To divide financial assets and property, cohabiting partners would need to file a civil action known as a Watts case. Another area of consideration includes hiring an estate planning lawyer. A will can protect unmarried couples who do not have the same presumption of inheritance as married couples. Difficult probate issues will likely arise if a will is not properly planned out.
Are Civil Unions and Domestic Partnership Statuses Accepted in WI?
Yes. A civil union or civil partnership is a legally accepted arrangement. A de facto marriage, also known as a domestic partnership, shares comparable qualifications with cohabitation, outlined in Wisconsin Statute 770.05.

In both arrangements, an individual has signed a declaration of domestic partnership and has filed the form with their local register of deeds.

Milwaukee County Clerk of Circuit Court
901 N 9th St #105
Milwaukee, WI 53233
Cohabitation Agreement Form Template
Although common law marriage is not recognized in Wisconsin, couples can take steps to make the separation process smoother. Provisions to consider on a cohabitation agreement include:

Property Rights: The cohabitation agreement specifies how property acquired during cohabitation will be owned and divided between the partners. Assets to discuss include real estate, vehicles, bank accounts and other personal belongings.

Financial Responsibilities: The agreement outlines how living expenses, such as rent, mortgage payments, utilities and groceries, are shared between the partners.

Debt Allocation: The partners determine how debts incurred during the relationship will be allocated and repaid in the event of a separation.

Child Custody and Support: If the couple has children together, the Cohabitation Agreement may address child custody arrangements and child support obligations in case of a breakup.

Healthcare and Medical Decisions: The agreement outlines how healthcare decisions will be made for each partner and whether they will have the authority to make medical decisions on each other's behalf.

Termination of Agreement: The Cohabitation Agreement specifies the circumstances under which the agreement will be terminated, such as marriage or mutual agreement between the partners.
Are Cohabitation Agreements Legally Enforceable?
Cohabitation, often referred to as common law marriage, is not recognized as a legal marital arrangement in Wisconsin. Individuals in a cohabiting partnership must initiate a legal process called a Watts case to divide property and safeguard their rights.
Call Niebler Pyzyk for Questions About Cohabitation Agreements in Milwaukee and Surrounding Areas
Contact Niebler Pyzyk for a cohabitation agreement lawyer serving Milwaukee, West Allis, Wauwatosa, Hartland, Grafton, Brookfield, New Berlin, Waukesha, West Bend, Oak Creek and the surrounding Southeast, WI communities.
To fully use this site, please enable Javascript