Conservatorship Attorney in Milwaukee
Championing Your Loved Ones' Rights
Niebler Pyzyk's conservatorship attorneys in Milwaukee offer comprehensive legal guidance on conservatorships in Wisconsin. Whether you're seeking to establish a conservatorship for a loved one or navigating the complexities of managing another's financial interests, our conservatorship attorneys are here to provide expert counsel, diligent representation and a compassionate approach to navigating legal conservatorships. Work with Niebler Pyzyk to ensure your loved one's assets are in capable, trustworthy hands.
Contact Conservatorship Lawyers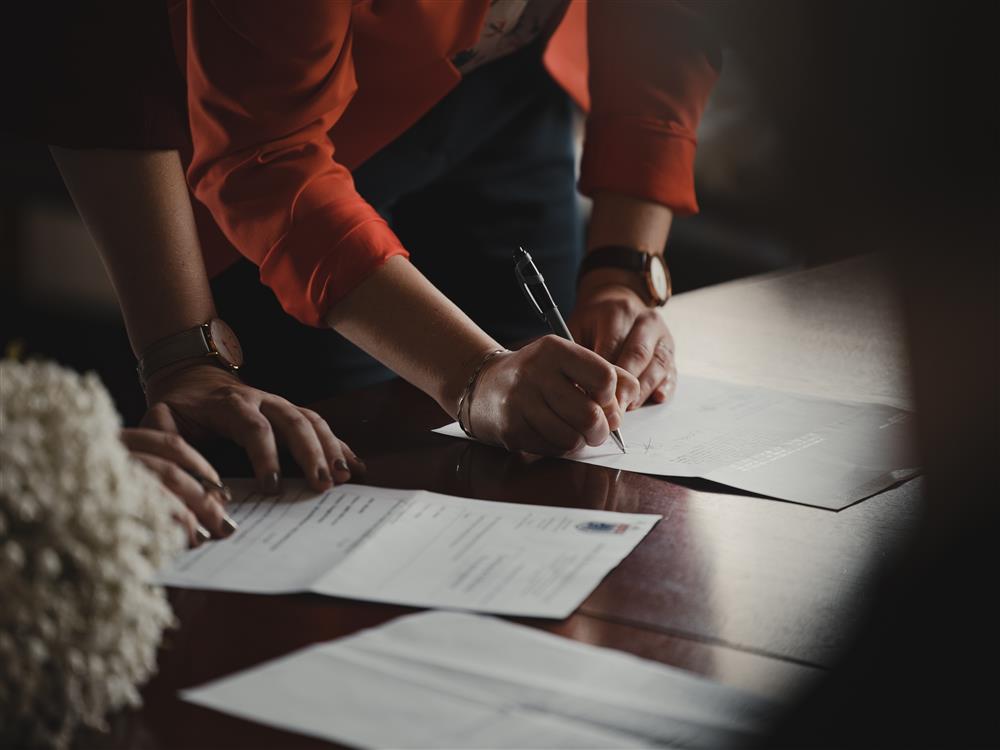 Conservatorship Services from Milwaukee Lawyer
Niebler Pyzyk's comprehensive legal services for conservatorships include the following:
Legal Consultation
Initiating Conservatorship Proceedings
Representation in Court
Negotiation and Settlement
Selection of Conservator
Drafting Legal Documents
Compliance with Legal Requirements
Ongoing Representation
Termination of Conservatorship
Why are People Put in Conservatorships?
Individuals are placed in conservatorships by the court when they are deemed incapable of managing their financial affairs and personal well-being. Mental incapacity, physical incapacity, disabilities and cognitive decline are common factors in conservatorship. Conservatorships are meant to protect the individual's best interests by assigning a responsible person or entity to make decisions on their behalf. The goal is to provide financial protection until the individual can do so independently.
What Does Conservatorship Mean in Court?
The court determines if and when an individual (conservatee) requires a conservator. The conservatorship is established through a legal process in which the court reviews the evidence and determines whether the individual meets the criteria for needing a conservator and who the appropriate conservator should be. Once established, the conservator has the legal authority to make decisions and manage matters outlined in the court order.
Conservatorship versus Adult Guardianship
Conservatorships include the management of financial assets while guardianships are limited to personal well-being and healthcare decisions. Establishing a conservatorship entails proving the individual's financial incapacity and appointing a conservator to handle financial matters. Adult guardianship involves proving the individual's inability to make personal decisions and appointing a guardian to make decisions about their care and living arrangements.
Wisconsin Conservatorship Forms
Wisconsin has necessary forms for the conservatorship proceeding:
Forms are found on the Wisconsin Circuit Court's website or at your county's Clerk of Court office in the county courthouse. You may wish to call the Clerk to locate the forms or request that the Clerk mail the forms to you.
Milwaukee County Clerk of Circuit Court
901 N 9th St.
Milwaukee, WI 53233
(414) 278-5362
What are the 7 Powers of Conservatorship?
Managing Financial Affairs: A conservator usually has the authority to manage the financial affairs of the conservatee. This includes paying bills, managing bank accounts and making financial decisions on the conservatee's behalf.


Managing Property: A conservator may have the power to manage and make decisions about the conservatee's property, assets and investments.


Entering Contracts: The conservator might be able to enter into contracts and agreements on behalf of the conservatee, especially for financial matters.


Selling or Transferring Property: In some cases, a conservator may be authorized to sell, lease or otherwise transfer the conservatee's property in the best interest of the conservatee's financial situation.


Healthcare and Medical Decisions: Depending on the jurisdiction and the specific terms of the conservatorship, a conservator may have the authority to make certain healthcare and medical decisions for the conservatee.


Legal Proceedings: The conservator might be empowered to initiate or defend legal actions on behalf of the conservatee, such as dealing with legal disputes or managing lawsuits.


Reporting to the Court: A conservator is typically required to provide regular reports to the court detailing their actions and decisions, offering transparency and accountability for their management of the conservatee's affairs.
Mental Health Conservatorship Lawyers
Mental health conservatorships are subject to strict legal procedures and safeguards to protect the rights of the individual. Procedures usually involve medical evaluations, court hearings and ongoing monitoring. Action is taken to ensure the conservator's decisions are in the best interests of the individual's mental health and well-being. Those petitioning for a conservatorship must meet a high burden of proof demonstrating an individual's "incapacity" before a judge. A psychiatric conservatorship is ended through legal processes, typically initiated by the conservator or another interested party. It's best to work with an experienced conservatorship lawyer to meet jurisdiction and court requirements.
How to Get Conservatorship for Someone Experiencing Mental Illness
Start with a consultation and assessment.
Gather evidence such as medical records, evaluations and expert opinions that demonstrate the individual's mental health and decision-making are incapacitated.
Learn the process of obtaining a conservatorship and the legal duties involved.
Work with a conservatorship attorney to prepare and file the petition.
Notify the interest parties according to legal requirements.
Attend court hearings and evaluations. An evaluator or investigator may be appointed.
Appoint the conservator after the court approves.
Work with an attorney for ongoing support, information on the legalities and periodic review.
How to Fight Conservatorship
Fighting a conservatorship in Wisconsin involves a legal process requiring careful preparation and understanding of the relevant laws. If you believe a conservatorship is not in your best interest or the best interests of an individual in question, contact an experienced conservatorship attorney. Gather evidence to challenge the need for a conservatorship including medical records, evaluations, expert opinions and testimonies that can attest to your or the individual's capacity to handle affairs. Your attorney may request an independent evaluation from a medical health professional. Having a skilled attorney advocate for an individual's rights in court can effectively challenge the establishment of conservatorship.
Contact Niebler Pyzyk for a conservatorship attorney serving Milwaukee, West Allis, Wauwatosa, Hartland, Grafton, Brookfield, New Berlin, Waukesha, West Bend, Oak Creek and the surrounding Southeast, WI communities.
To fully use this site, please enable Javascript