Milwaukee's Premier Irrevocable Trust Lawyers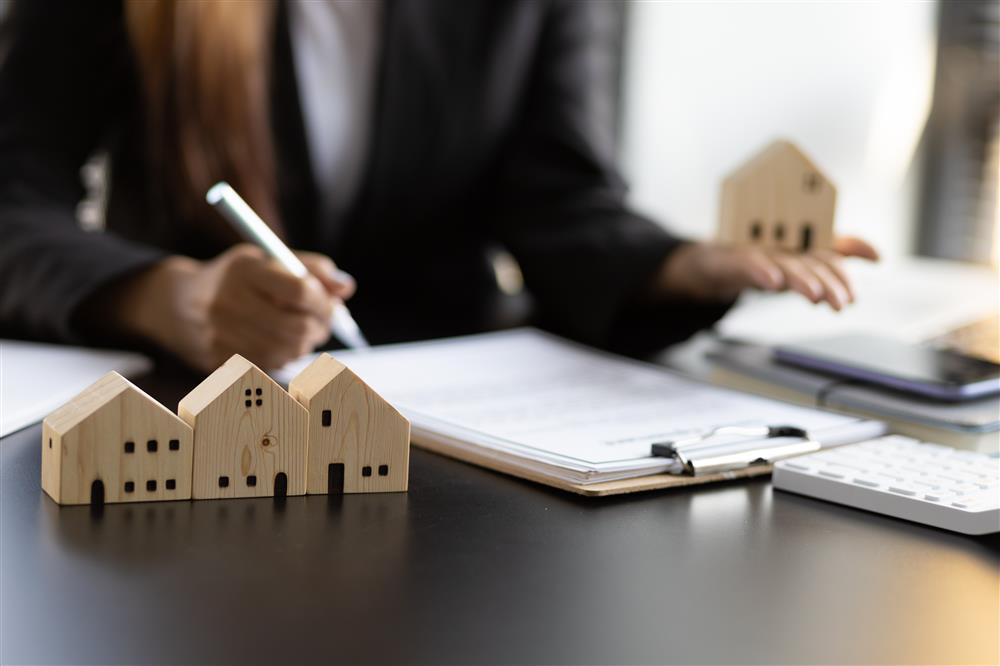 Irrevocable trusts can provide powerful protections and benefits for your assets and estate, but they come with strict limitations. The expert Milwaukee attorneys at Niebler Pyzyk have extensive experience setting up customized irrevocable trusts to meet our clients' specific estate planning goals. We'll help you safeguard your wealth, ensure your beneficiaries receive assets with minimal tax liability and shield your assets from legal disputes or lawsuits.
What is an irrevocable trust?
An irrevocable trust is a trust in which the grantor gives up the right to modify, amend or terminate the trust after its creation. The purpose of an irrevocable trust is to move assets out of the grantor's control and estate in order to reduce estate taxes and protect assets from creditors. Once assets are transferred into the irrevocable trust, the grantor legally forfeits all ownership rights to those assets. The trust cannot be changed without permission from the beneficiaries or a court order. Irrevocable trusts provide significant benefits like tax advantages and creditor protection not provided by revocable trusts.

There are specific legal requirements to properly create an irrevocable trust and obtain its benefits in Wisconsin. It is crucial to follow complex federal and state guidelines when setting up an irrevocable trust, and the skilled Milwaukee irrevocable trust attorneys at Niebler Pyzyk have the knowledge and expertise to ensure the process goes smoothly. Contact us today to gain the tax creditor protections provided by an irrevocable trust properly and legally.
Why choose an irrevocable trust?
There are several key reasons individuals choose irrevocable trusts as part of their estate planning. A major reason is the minimization of estate taxes. Wealthy grantors can use trusts like irrevocable life insurance trusts and charitable remainder unitrusts to minimize or entirely avoid estate taxes when they die. These specialized trusts allow grantors to gift assets tax-free.

Irrevocable trusts also help beneficiaries with disabilities qualify for government aid by sheltering assets so income and asset limits don't prevent them from receiving the government aid they deserve. An irrevocable trust protects assets from lawsuits and creditors by ensuring the trustee and beneficiary are unrelated parties. For professionals who may face lawsuits like surgeons, architects or attorneys, an irrevocable trust can offer significant protection.

Irrevocable trusts provide important benefits for estate tax savings, government aid qualification and asset protection a revocable trust is unable to offer.

Contact Niebler Pyzyk today to learn more about how you and your loved ones can benefit from an irrevocable trust.
Pros and Cons of Irrevocable Trusts
While an irrevocable trust can offer significant protections for a trustee and beneficiaries, they also come with many restrictions you should be aware of before transferring your assets.
Pros
Tax Liability Benefits: Utilizing an irrevocable trust allows you to reduce your personal tax liability and also allows beneficiaries to receive assets tax-free after the grantor dies.
Asset Protection: Transferring your assets to an irrevocable trust will protect your estate and your assets from being seized by creditors or due to a lawsuit related to professional liability.
Beneficiary Protection: Utilizing an irrevocable trust in your estate plan provides significant protections for beneficiaries. The irrevocable trust will clearly establish conditions for how the trust will be distributed and can allow a beneficiary to maintain eligibility for disability relief without the irrevocable trust income disqualifying them.
Cons
Unchangeable: An irrevocable trust is not able to be changed without the permission of the trustee and all beneficiaries. Life circumstances can change, but as the grantor, you will have no power to alter the terms of an irrevocable trust.
Lack of control: As the grantor of an irrevocable trust, you are not able to act as your own trustee. The trustee will ultimately have control over any necessary changes to the terms of the trust.
Terminating an irrevocable trust can be a difficult process, but it is possible. If there is an agreement by all parties, including the grantor, trustee and all beneficiaries, an irrevocable trust may be able to be terminated. It also may be able to be terminated by a court order if a judge finds the purpose of the trust has been sufficiently fulfilled, violates Wisconsin State Law or is defeated by lack of compliance within the terms of the trust.

For more information, or if you feel your irrevocable trust should be terminated, contact the expert trust attorneys at Niebler Pyzyk today.
We serve the greater Milwaukee area from our convenient Menomonee Falls location including Waukesha, Brookfield, Glendale, Mequon, Germantown, Grafton, Cedarburg, Oak Creek, Wauwatosa, Hartland, Pewaukee, Sussex, New Berlin, West Allis, West Bend, Port Washington & the surrounding communities.
To fully use this site, please enable Javascript